​Iain Gorman, a mentor for Able Mentors in West Lothian, understands the transformative effect support for young people can have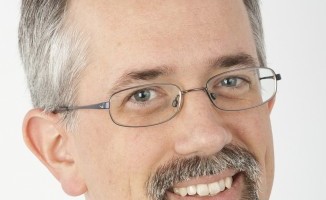 I've been mentoring for 11 years during which time I've supported dozens of people.
There's quite a lot of misconception about mentoring. I started out by giving careers advice to young people. In 2003 I joined Able Mentors, a Lothian-based organisation which worked in schools supporting school leavers with career advice, this led to me mentoring adults who were long-term unemployed and eventually retired people.
You really build bonds with the young people. I think that's the most important element of mentoring
What do I love about what I do? I love making bonds with people who then, through a gradual transformation, begin to achieve what they want in life. We're not talking lofty ambitions or outlandish goals, just achievable outcomes that many of us take for granted. Things like getting on the career ladder, I help with everyday life and confidence issues.
I didn't have much confidence when I was young, I left school at 17 and became a trainee draughtsman. But I had an exceptional boss at the time who saw potential in me and I've ended up being a head engineer in British Aerospace – all through his guidance.
Mentoring is not always successful. Some of my mentees have gone their own way though this is rare. Some need intensive help and quickly you realise your support is not adequate. In these cases I'm trained to signpost the mentee to other services.
It's a slow burner: it can take years to see results. I've worked with young people who showed little hope for years then, quite suddenly, begin to respond. They come out of their shell and into their own. Experience has taught me this is the case.
So I don't get frustrated if a mentee shows little response. If they don't want support that's fine but if they keep on the programme that alone tells me they want to succeed. And nine out of 10 do.
It's great meeting up with former mentees and seeing how they are now doing. One of the boys I first supported when he was still at school has just finished his training as a surgeon. I remember how he lacked confidence and would barely speak a word when we first met. Now he's responsible for other people's lives, it's quite incredible when you see that kind of potential fulfilled in someone.
You really build bonds with the young people. I think that's the most important element of mentoring: the mentee has to trust you. Often they'll trust you more than their own family. Being too close to people sometimes makes us clam up, to withdraw. It's a defence mechanism because they don't want to hurt those they are closest too by burdening them with their issues.
So it's easier to talk to an outsider, like me.