​Volunteering and learning charity chief spells out why she jumped ship from local government to the voluntary sector
What is your morning routine?
I usually walk to work each morning to clear my head and set me on the right track for the day. When I get in to the office, I check my list of priorities, grab a coffee, reply to emails and go over my schedule for the day as it can often be subject to last minute changes.
Why do you work in the third sector?
Working at CSV is the first time I've ever worked in the charity sector. I come from a predominantly local government background and I have held a number of senior positions. I wanted the opportunity to do something different and work for an organisation making a real difference in people's lives and use the skills I've developed over the years. CSV was going through a pivotal time when I joined, and I wanted to help oversee more positive changes for the charity.
Why did you choose to apply for your current role?
I joined CSV in 2012 and was working as director of volunteering and social action, policy and fundraising, when the chief executive opportunity came up. Having working closely with Lucy de Groot, the former chief executive, I felt I had a valuable insight into the expectations of the role, and also the aims and direction of the charity over the coming years. I felt confident I would be able to make a positive difference to the benefit of the organisation, its staff and volunteers.
What is your main aim for the next 12 months?
Financial sustainability is the biggest and most important aim and challenge for CSV over the next year. I hope to grow the charity in a disciplined way that will be both sustainable and appropriate to the charity's ethos as a whole.
Every employee is a representative of the organisation, and this needs to be reflected in every way, including behaviour, presentation and written communication
Is this a step on the rung to success or your final destination?
It's difficult to say – I am very committed to my role and work here at CSV, but who knows what lies ahead in the future.
Is it better to work for a big charity or a small charity?
CSV is medium sized which feels comfortable and sustainable to me- it definitely generates a certain amount of stability.
Are boards the strength of the third sector or a thorn in its side?
I would say that boards are definitely the strength for the third sector, and any charitable organisation. At CSV talented people volunteer their time and are therefore committed and engaged in terms of supporting the charity during challenging times and this current period of change.
Should organisations working in similar fields merge together?
If it's financially viable for both organisations, then I don't see why merging wouldn't happen. That said, I don't think the merging of two organisations in a similar field is vital; I think the notion of partnership works better than the notion of merging. Competition is sometimes necessary but we can all learn from best practices and I think it's important for charities to be supportive of one another.
Should there be a cap on charity chief executive pay?
In my opinion it's up to the board of trustees to make the call. There should be a transparency when it comes to pay, and I also feel that pay needs to be reasonable and appropriate to the financial demands and output of the charity.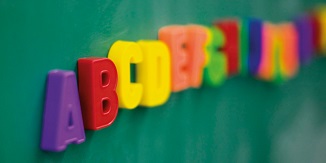 What turns you into the office Victor Meldrew?
Spelling, punctuation and grammar! It's all about having high standards. I expect everything that goes out on email, both internally and externally, from each staff member at CSV to be perfect. Every employee is a representative of the organisation, and this needs to be reflected in every way, including behaviour, presentation and written communication.
Have you got thoughts on what you will do when you retire?
None at all! I'm focused on work for now … but at a push, I don't think I could say no to opportunities to do more European and international work further down the line.
What advice would you give to your 18-year-old self?
Just to be a bit more confident … take more risks. There should always be the belief that with hard work and effort, things will work out.
Brian Denis Cox or Brian Edward Cox?
Brian Edward Cox – the scientist
Oonagh Aitken is chief executive of Community Service Volunteers (CSV)