TFN caught up with Stuart Rennie (36) from children's charity NSPCC Scotland in his office in Glasgow's Templeton House, to find out more about him and his role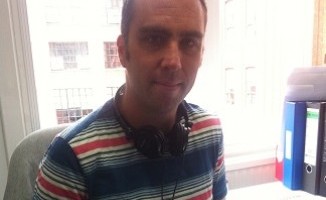 TFN: Tell us a bit about your job?
Stuart: I am the trusts and grants manager at NSPCC Scotland. My role is to try and secure new grants to support NSPCC Scotland projects, and for our Childline service from different funders, including the Third Sector Early Intervention Fund, Big Lottery Fund and the RS Macdonald Trust.
TFN: Who do you work closely with in your office?
Stuart: That has just changed, I was originally worked with a team based in London and used to go down there for meetings and my one-to-ones, but NSPCC Scotland now has a head of fundraising for Scotland. My manager now sits across from me which is great for discussing new ideas, or looking for support. In Scotland there is a team of 10 of us made up of legacy, corporate, community fundraisers and support staff.
TFN: How has that changed your role?
Stuart:I have less travelling to do and I have been able to get involved in a wider variety of types of fundraising. In June I helped organise a charity football event, which raised £6,000. I had a few sleepless nights over it but the event went great on the day with 14 teams taking part.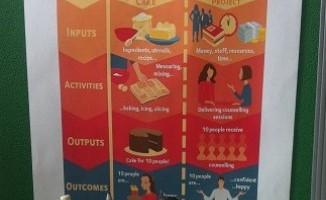 TFN:How did you end up at NSPCC Scotland?
Stuart: I used to work for the National Theatre Scotland as trusts and grants manager but had always wanted to work for a charity that helped improved the lives of vulnerable children and young people.
TFN: Do you enjoy it?
Stuart:Definitely, I love what we do. Our projects could make a real and long lasting difference to children and young people across Scotland. I have started to volunteer for our ChildLine Schools Service project, which has helped to give me a greater understanding of our work with children.
TFN: What else are you working on at the moment?
Stuart: I'm currently working on applications to the Robertson Trust and the Bank of Scotland Foundation, and to secure continued grant funding from the Third Sector Early Intervention Fund. I have also been supporting our corporate and community teams. as I am now one of the most experienced members of the team.
TFN: How long have you worked here for?
Stuart: I started working for NSPCC Scotland 18 months ago, time flies when you are writing applications!
Understanding the projects you are applying for funding for is very important as it strengthens the application you put in
TFN: What is your office like?
Stuart: It's a brilliant and friendly office, and everyone supports each other to be as successful as they can be. There is also plenty of cake which is the sign of a good office ...
TFN: What hours do you work?
Stuart: Usually Monday to Friday 9am – 5pm, but the job does involve working a few weekends and late nights. I am one of the first in but not last out. The early start usually gives me a chance to clear my emails and get a good run at the day.
TFN:How do you get to work?
Stuart: I should probably walk more but I bring my car in so I am able to go for a run around the nearby Glasgow Green after work. I'm a keen runner, and I am a regular volunteer with Tollcross Parkrun, a free weekly 5k that takes place every Saturday in the East End of Glasgow. I am always trying to recruit people, but I'm probably better at fundraising though!
TFN: Tell us about your desk?
Stuart: We've got a clear desk policy which puts a bit of a kibosh on any mess. It's probably quite a good thing in a way. I think a lot of the stuff I have on mine is quite practical. I have a 'list of things to do' notepad, that I use as well as my notepad, which has changed my life. I like the separation between notepads and a diary. I also have a picture of a piece of cake which I got sent from the Big Lottery Fund, It uses the cake as an analogy for outcomes and I like how it simplifies things.
TFN: And you have headphones on your desk?
Stuart: I like to listen to BBC Six Music if I've got a fundraising deadline to focus on.
TFN: And finally, what would your tip be for fellow fundraisers?
Stuart: Being able to fully understand the projects you are applying for fund for is very important as it really shines through to the assessor after you have submitted your application.
To get in touch with Stuart email him at [email protected] or contact him on Twitter at: @Perrinado31