Organisations across Scotland have been celebrating the work of their volunteers this week, to mark Volunteers' Week 2019 (1 to 7 June)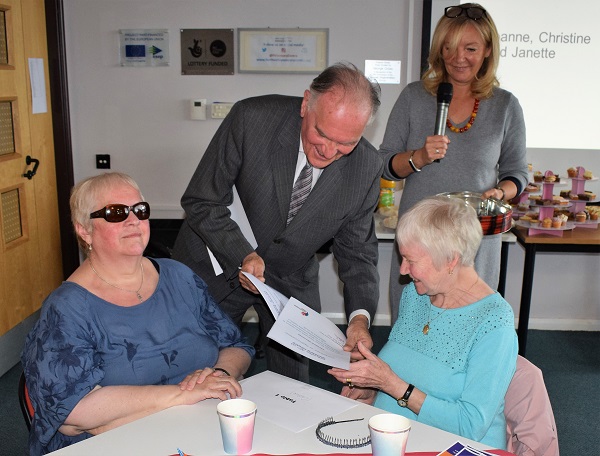 Volunteering delivers huge value to centre
Forth Valley Sensory Centre marked Volunteers' Week with its annual volunteer thank you event on Monday 3 June. In 2018, volunteers donated the equivalent of £40,000 in time to the charity which supports people with sight and hearing loss across Forth Valley.
Volunteers racked up an amazing 4500 hours across various roles at the sensory centre. The majority was helping with groups and classes, from volunteer BSL speakers to sighted guides or manning the charity's resource area.
Centre manager Jacquie Winning said: "This is the first time we have been able to properly track all the time donated by the sixty plus
volunteers who support our centre. If you equate these hours to the living wage volunteers contribute almost £40,000 worth of time to the centre! This is no mean feat and is what helps us to keep the centre and all our activities going."
Hundreds of thousands of hours given up
A children's charity is praising its retail volunteers across Scotland after they donated an amazing 361,770 hours last year.
Barnardo's Scotland is highlighting the importance of local support from their volunteers during Volunteers' Week, kick-starting their campaign across June calling out for more volunteers to help in their shops.
Across Scotland, more than 3,385 people offered a combined total of over 361,770 hours checking, steaming and labelling stock, serving customers and keeping the tills ringing.
However, despite this immense generosity, the charity's stores still need more support to help transform the lives of Scotland's most vulnerable children.
Barnardo's Scotland's volunteering adviser, Alison McLaughlin said: "Our local stores play a vital role in raising much-needed funds to maintain our work across Scotland.
"Some volunteers come in for just an hour each week, others for much longer, but every effort is sincerely appreciated."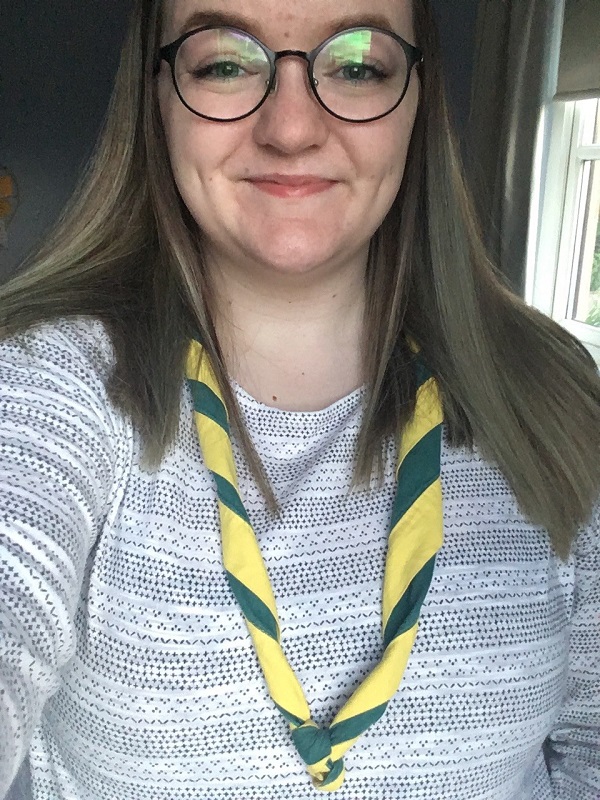 "Being a volunteer is best thing I've done"
This Volunteers' Week, Scouts Scotland have been recognising the benefits that people get through volunteering. Research has shown that being a volunteer in the scouts has helped people both in their personal lives and in their career.
Millie Carter, aged 19, is a modern apprentice in youth work in the Borders. Being a young volunteer in the scouts was her first experience of youth work and it gave her the confidence to pursue it as a career.
She said: "The first time I stood up in front of a group of young people and tried to organise an activity was through the scouts, I didn't realise it at the time but planning a session and evaluating an activity were the skills I would need every day in my job.
"The support and training that I was given through the scouts helped me to develop the confidence I needed to stand up and do my job every day. Seeing young people develop and have fun in Scouts is what made me want to go on and be a youth worker."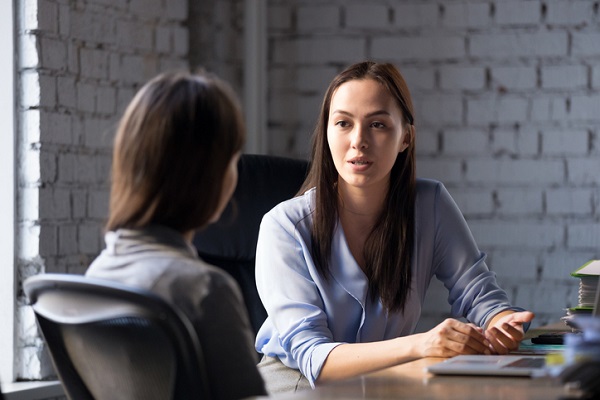 Victim Support Scotland calls for new volunteers
A charity is looking for volunteers to help deliver its vital services.
Victim Support Scotland helps people across Scotland recover from being the victim of a crime, empowering them to rebuild their lives.
Its work would not be possible without the 550 volunteers who currently provide direct support to victims and witnesses all over Scotland via telephone, office appointments, home visits or in the courts. This Volunteers' Week, the charity is calling for more people to step forward to help.
Kate Wallace, chief executive of Victim Support Scotland, emphasised the important impact volunteers have in the charity. "Our volunteers are the lifeblood of what we do. They provide critical services to those that have been traumatised by crime, and support them up until the point they feel
they no longer need our services."
In January, Victim Support Scotland achieved three-year accreditation for Investing in Volunteers, the UK quality standard for good practice in volunteer management. More details are available on the charity's website.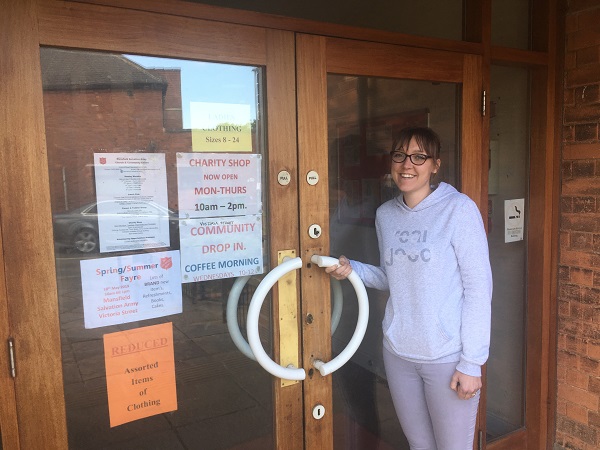 Salvation Army expands volunteer base
The Salvation Army has revealed it has seen a 15% increase in volunteers at its trading company charity shops in the last six months.
Figures from Salvation Army Trading Company, which operates more than 230 shops for the charity, show a spike in volunteers since January. The
charity's oldest volunteer is 92 while the youngest – completing a Duke of Edinburgh Award - is 15.
Claire Bonham, volunteer development manager at the Salvation Army, said: "Every volunteer comes with skills, talents and experiences that contribute to the work of the Salvation Army, whatever their background.
"When people come to us in desperate need we help them overcome their problems and get their lives heading in the right direction. We do this by giving them unconditional love and support and by offering a range of specialist services run by trained officers, staff and volunteers."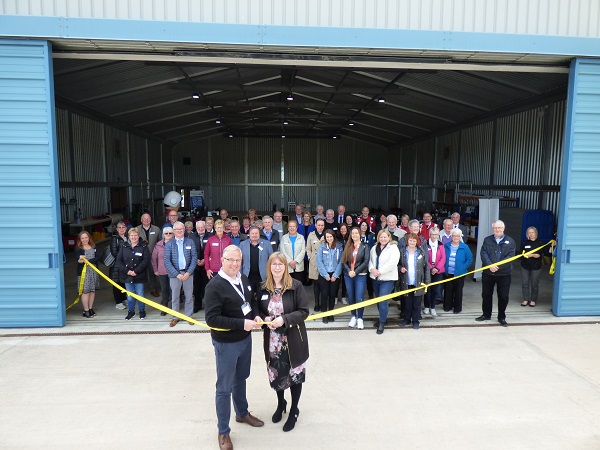 Raising a cup to volunteers
The invaluable support given to Scotland's Charity Air Ambulance (SCAA) by an army of more than 100 volunteers nationwide was highlighted at a special gathering at the charity's airbase this week.
Held to mark National Volunteers' Week, the celebratory Tea In The Hangar event brought together around 40 SCAA volunteers to give thanks for over 2,000 volunteer hours dedicated to the air ambulance charity last year alone.
And the 100th volunteer to sign up and offer support - Sandra Millar - was given the honour of cutting the ribbon to officially open SCAA's new hangar at Perth Airport.
SCAA chief executive David Craig paid tribute to the outstanding contribution made by volunteers.
"SCAA simply could not function without the dedicated and selfless work carried out on our behalf by volunteers all across Scotland," he said.