A selection of stories from communities and voluntary organisations across Scotland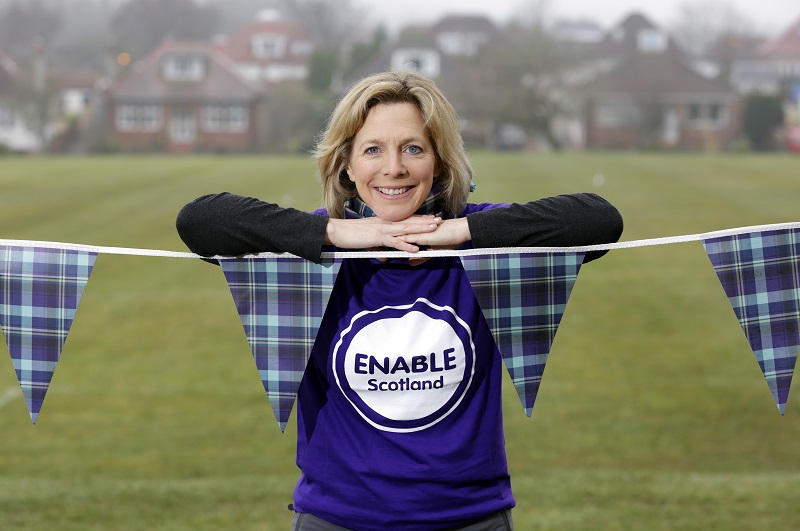 Hazel urges people to get set for the Edinburgh Kiltwalk
TV presenter Hazel Irvine is calling on the public to lace up their shoes and walk alongside her at this year's Edinburgh Kiltwalk to helraise vital funds for people with learning disabilities. The capital's annual Kiltwalk is due to take place on Sunday, 16 September and is expected to be attended by hundreds of walkers, including the BBC presenter. Last year walkers raised almost £100,000 for Enable Scotland to help the charity support children and adults who have a learning disability. Irvine said: "This year I am lacing up my shoes and taking on another Kiltwalk for Enable Scotland. I work closely with the charity and am inspired by the positive impact they have on the lives of children, young people and adults across Scotland who have a learning disability." Walkers can choose from three routes of varying distances. The 24-mile Mighty Stride sets off from Holyrood Park, the 15.5-mile Big Stroll leaves from Pinkie Playing Fields and the five-mile Wee Wander, ideal for families, will set off from Gypsy Brae.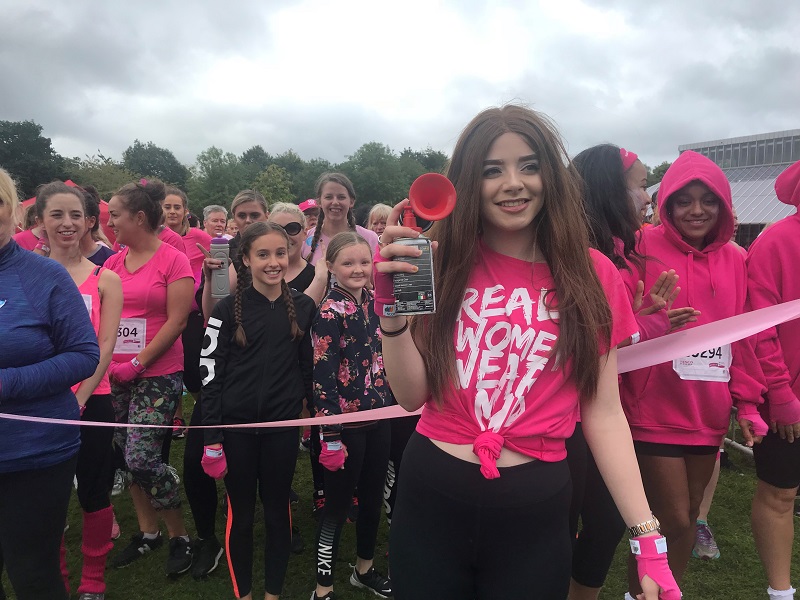 Natalie pays tribute to inspirational dad as thousands get Pretty Muddy
A brave teenager - who was saved from cancer by a stem cell transplant- stepped up on stage to make an emotional speech after the toughest year of her life. Natalie Smith, 19, was chosen as VIP starter for Race for Life Pretty Muddy Glasgow, a 5K mud splattered obstacle course to raise vital funds for Cancer Research UK which more than 3,600 Scots took part in at Pollok Park. Natalie, who lost her own dad to the devastating disease, sounded the start horn to kick off the event - on what would have been her dad's birthday. Her dad Kevin Smith was 36 when he died from skin cancer on Christmas Day 2015. And just 16 months after losing her dad, Natalie was told she had Non-Hodgkin Lymphoma - a cancer of the white blood cells - in April last year. But Natalie will forever be thankful to her mum Lorna Calderwood who was a near perfect match and donated the stem cells which have given her a second shot at life. Now cancer free, Natalie was determined to cheer on thousands of Scots taking on obstacles including an inflatable mud slide, space hoppers and a scramble net to help beat cancer sooner.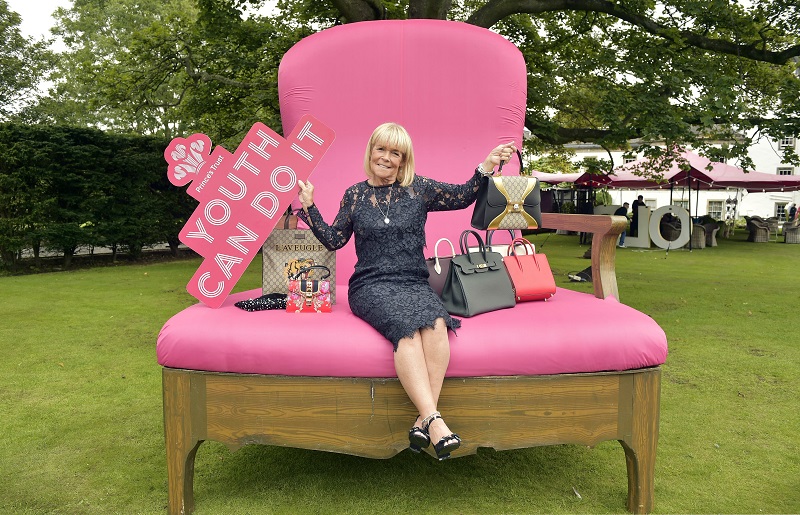 Old bags flog handbags for youth charity
The infamous Lunch with an Old Bag returned to Prestonfield House in Edinburgh, marking the event's 10thanniversary during Scotland's Year of Young People, raising a record breaking £1 million to help change the lives of over 1,000 young people supported by The Prince's Trust. A host of stars, including actor Linda Robson and musical act Björn Again, became honorary "old bags" and joined 400 of the country's most fabulous and influential woman in aid of the youth charity. Now in its tenth year, the event has now raised over a staggering £4.5m for The Prince's Trust in Scotland, allowing the charity to transform over 4,500 young Scots' lives. This year's funds will make a meaningful difference to hundreds of young people's lives, giving them the support they need to turn their lives around. The Lunch with an Old Bag volunteer committee run by a group of self-proclaimed "old bags" rustled up a selection of impressive auction donations and 'money can't buy' raffle prizes including an original Mickey and Minnie art work by renowned street Artist Mr. Brainwash which was auctioned for £100,000 alone; a once in a lifetime shopping trip to NYC, crossing the Atlantic in the Queen Mary 2; a personal portrait by Scottish Artist Gerard Burns; and a magnificent Malachite Hermes Birkin handbag worth £24,000. There were numerous exclusive handbags on offer, which included a wide range of designer bags from Alexander McQueen, Gucci, Mui Mui, and Jimmy Choo. The event aims to challenge the stereotypes applied to the more mature lady, as well as the unnecessary labelling of young people, who can face negative stereotypes of their own.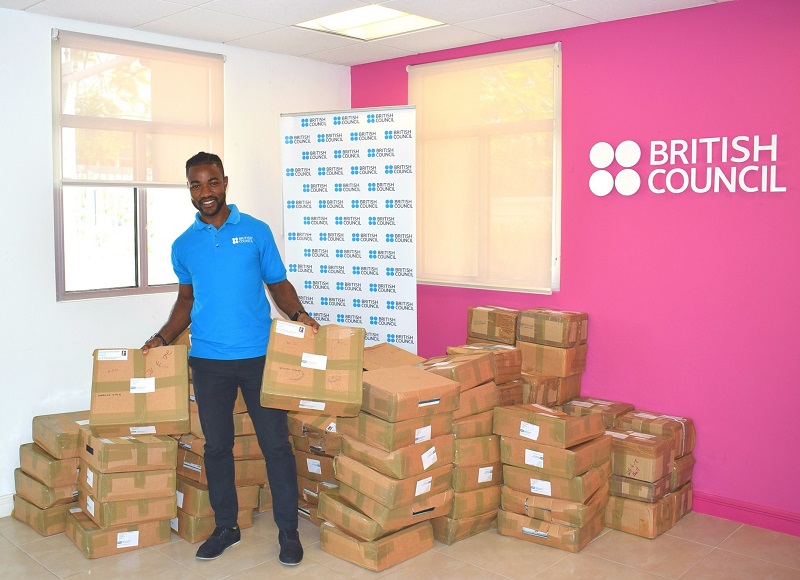 RNIB Scotland donates talking books to Jamaican school for blind children on World Literacy Day
Hundreds of books in braille and giant-print have been donated to a school for blind and partially sighted children in Jamaica to mark World Literacy Day. The books have been sent by sight loss charity RNIB Scotland to the British Council office in Kingston for distribution to the Salvation Army School for the Blind and Visually Impaired in the island's capital. The school, which celebrated its 90th anniversary last year, is the only one of its kind in Jamaica. It currently has over 130 students.The consignment, comprises 118 boxes. Last year, RNIB donated 55 boxes.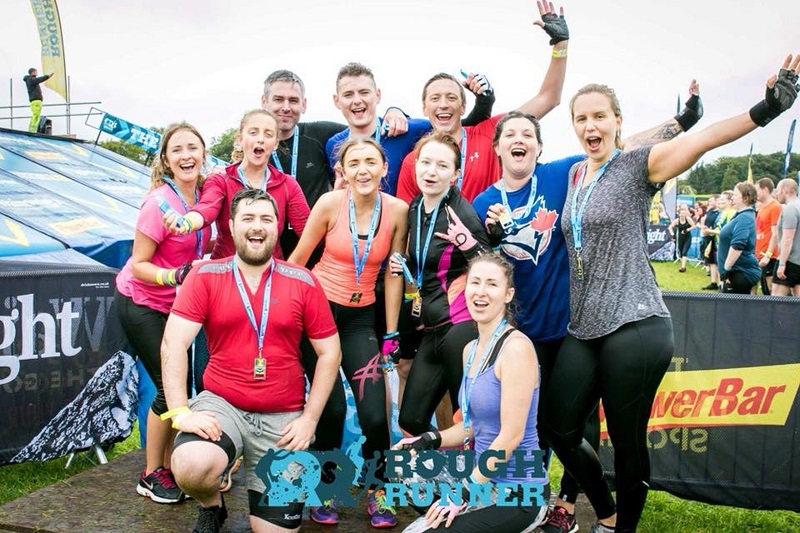 LAWers raise thousands for homeless charities in Edinburgh and Glasgow
An intrepid team of eleven fitness enthusiasts from employment law, HR and health & safety specialists, Law At Work, took on the Rough Runner challenge to raise awareness and thousands of pounds for two homeless charities. In total, £2,225 was raised for Streetwork in Edinburgh and Lodging House Mission in Glasgow, which both offer support, links to services and skills to enable people to get back on track. Gus Smeaton, manager of Lodging House Mission, said: "We feed 90 - 100 people per day, 364 days per annum. That's over 34,000 main meals alone. We are grateful to Law at Work not only for the great service they give but also for the charitable work they do. It's always encouraging to see staff and employer doing charitable works together."