A selection of stories from communities and voluntary organisations across Scotland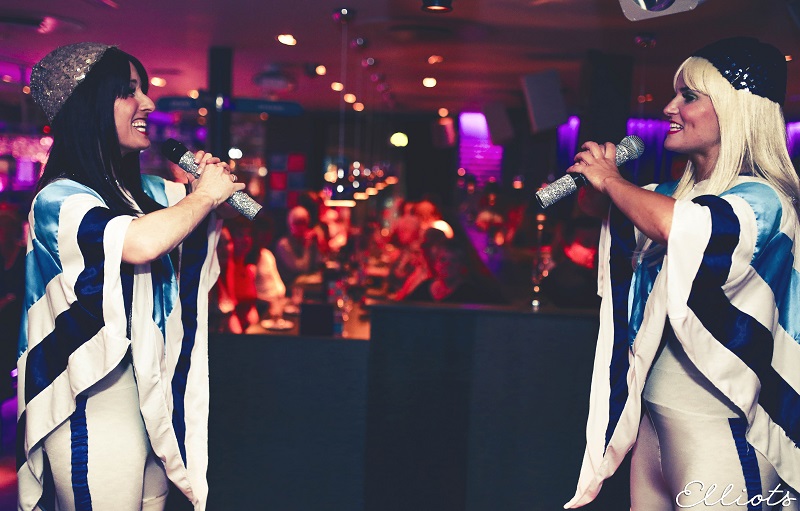 Mamma Mia! Calling all dancing queens to the Parkinson's Ladies Lunch
Scotland's top ABBA tribute duo 'Abba A Rival' are set to rock guests at the Parkinson's UK Ladies Lunch in Glasgow's Grand Central Hotel on Sunday 18 November. The last few tickets are still available so be quick if you're thinking about digging out your handbags and gladrags!
The event will raise funds to support Parkinson's research and local services, and will be hosted by Pauline McLean – BBC Scotland's Arts Correspondent. As well as the Abba-themed entertainment, guests can enjoy a fundraising auction, fashion show and more.
Sharon Galloway's, whose husband Gary has Parkinson's, is a supporter, fundraiser and volunteer. She said: "I support the Ladies Lunch as it helps raise awareness of Parkinson's and gives me the chance to chat and share coping strategies with others who, like myself, live with someone who has Parkinson's, or indeed live with the condition themselves. It is a fantastic day."
Tickets for the event include a welcome drink, lunch, entertainment and the chance to win some fantastic prizes at auction and raffle. They can be booked online or call 0344 2253781 for further details.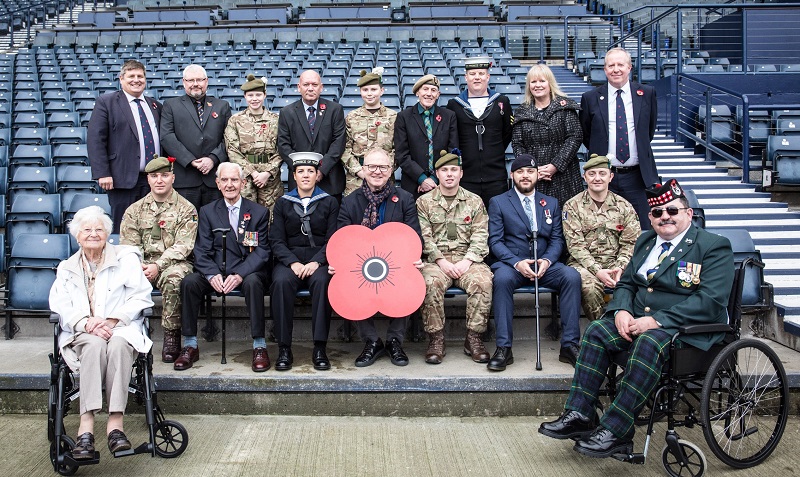 Alex McLeish helps PoppyScotland launch Centenary Appeal
Scotland national team manager Alex McLeish was joined this week by a team of 11 members of the Armed Forces community, both serving personnel and veterans, to mark the beginning of this year's Scottish Poppy Appeal. Alex met the group at Hampden Park to offer his support to this year's appeal which concludes on the 11thday of the 11th month, marking exactly 100 years since the beginning of the end of the First World War. PoppyScotland uses the money raised to provide vital support to the Armed Forces community in Scotland. This includes specialist advice and employment support, home adaptations, mobility aids and tailored funding packages. The charity is aiming to raise even more money this year to continue to deliver support to those who need it most.
Alex said: "I hope the Scottish public will be inspired by these 11 incredible individuals to get behind this year's appeal and help raise as much money as possible for those who have served, those still serving, and their families."
Poppies are now available across Scotland. You can donate in a variety of locations via the group's 10,000-strong network of volunteers or you can donate online.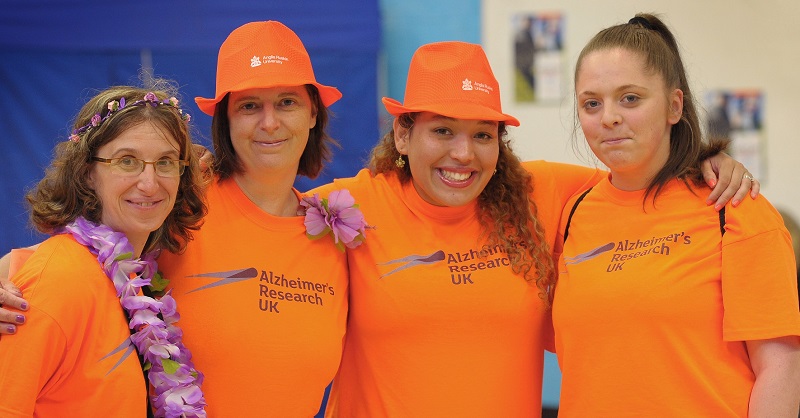 Glasgow volunteers needed to make dementia breakthroughs
Passionate volunteers in Glasgow are invited to attend a free event on Sunday 10 November to find out how they can support pioneering dementia research.
Alzheimer's Research UK is looking for people in the city and surrounding area with a range of skills to help raise vital funds, represent the charity at events and raise awareness of dementia within their local communities.
The event - which takes place from 10.30am to 1pm at the Novotel Glasgow Centre -will include a talk from Dr Jill Fowler, Alzheimer's Research UK senior research fellow at The University of Edinburgh, on her pioneering project in developing interventions to slow the progression of Alzheimer's. Attendees will also have to opportunity to try A Walk Through Dementia, a virtual reality experience giving people the opportunity to find out what it is like to live with dementia.
Kyle Lockhart, fundraising officer for Scotland, said: "Our volunteers are vital in helping us power research to make key breakthroughs possible.
"We're confident we're going to find passionate and dedicated fundraisers in Glasgow and I look forward to meeting them."
For more information about the event and volunteering, contact Kyle at [email protected] or call 07760884529.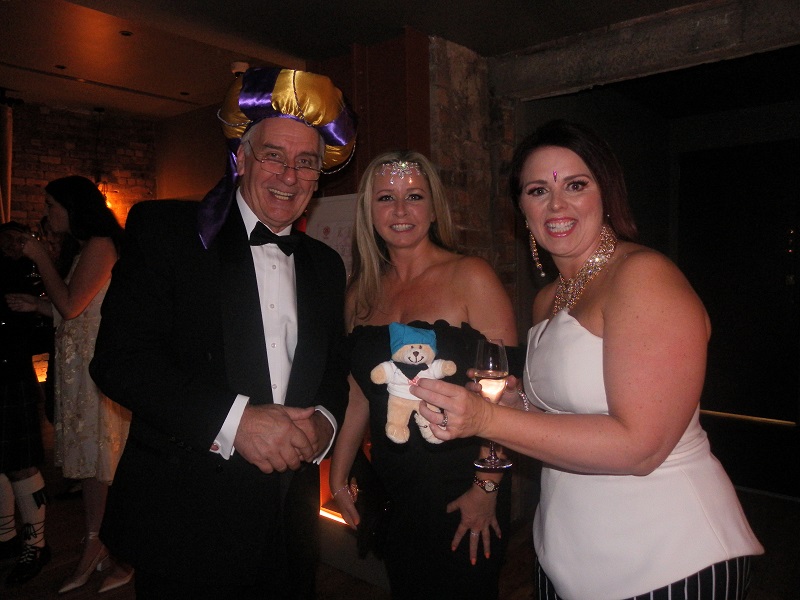 Arabian Nights ball raises money for Radio Lollipop for children in hospital
The Radio Lollipop Edinburgh fundraising ball has raised a fantastic £16,000 for the charity which exists to provide care, comfort, play and entertainment to children in hospital. The themed event took place on Friday 5 October at the Principal Edinburgh Charlotte Square hotel.
The international charity works within the Royal Hospital for Sick Children in Edinburgh to ensure that patients can still have a voice and a choice through requesting songs and taking part in Radio Lollipop competitions, activities and radio shows.
The service to children and young people is provided entirely by volunteers who have been specially selected and trained to make a child's stay in hospital more fun and less frightening. Radio Lollipop volunteers spend time with each and every child on the wards, providing interactive play as live radio shows are simultaneously presented.
The money raised at the ball will secure the charity's future for another year and will bring many more smiles to the faces of children in hospital.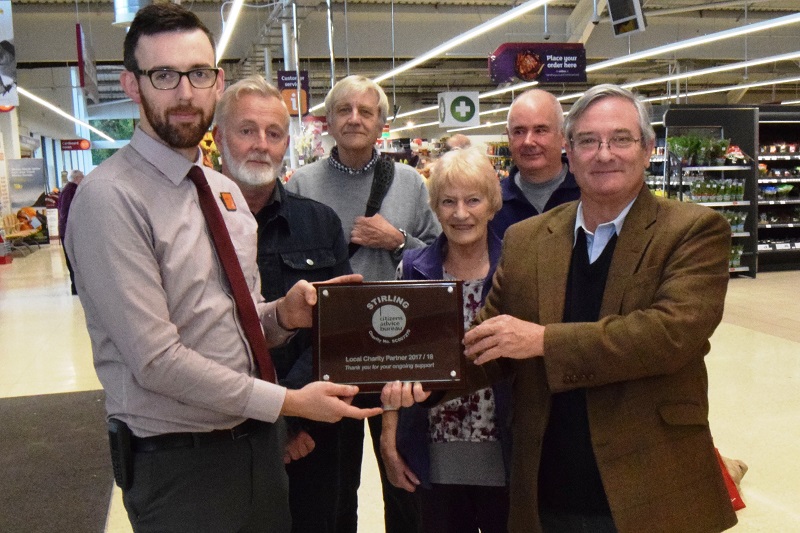 Sainsbury's and Stirling Citizens Advice Bureau celebrate a fantastic year in partnership
Over the past twelve months, Sainsbury's staff and customers have raised over ten thousand pounds for Stirling District Citizens Advice Bureau. This will go to help the most vulnerable residents of Stirlingshire. Sainsbury's staff went to extreme efforts to raise funds. Several shaved their beards, some ran marathons and one cycled the equivalent distance to Liverpool from in store.
Andrew Colson, pictured, co-ordinated the instore events and even completed a sponsored half-marathon in The Great North Run, where he met another participant who was also running for Stirling CAB.
Marc Watson, store manager, said "We at Sainsbury's support our local charities, because we know they make a big difference. Each year we run our Local Charity of the Year scheme where we invite customers to vote for a charity. We were delighted to help Stirling CAB over the last twelve months as they are a great support to our community."