A selection of stories from communities and voluntary organisations across Scotland
Awareness workshops in Elgin
A series of workshops are taking place in Elgin next week to raise awareness and understanding of dementia among people who have a learning disability. The main goal of the sessions is to provide help and offer vital resources around learning disability and dementia.
According to a group of charities who are running the sessions: one in 10 people with learning disabilities over the age of 50 have dementia; one in 50 people with Down's Syndrome will develop dementia in their 30s; and, by the age of 40, almost all people with Down's Syndrome will develop changes in the brain linked with Alzheimer's.
Despite the increasing need for support and resources when dealing with learning disabilities and dementia, there is a visible gap in the understanding of it.
Jennifer Niven, head of membership services at ENABLE Scotland, said: "Learning disability and dementia are two of society's most challenging issues. Working collaboratively with Down Syndrome Scotland and Alzheimer's Scotland is a huge step in signposting a person and their family and carers to the vital information and support they need."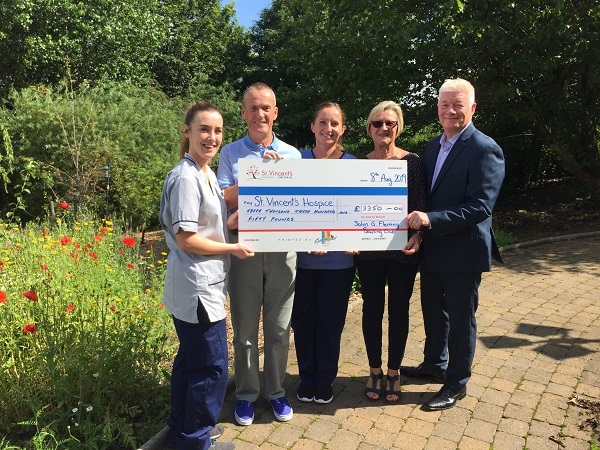 Bowling for St Vincent's Hospice
St. Vincent's Hospice have been blown away by the kindness of members and friends of the John G. Fleming Bowling Club in Houston, with £3,350 raised at the club's annual fundraising events.
Since 2006, Isabel and John Gilchrist from Houston, have been organising an Annual Ladies' Bowls competition along with evening events to raise funds for patient care at St Vincent's Hospice. Each year, the couple have outdone themselves, raising an amazing £7,965 in recent years alone. The Ladies Bowls event took place on Sunday 14 July at the club, with 64 ladies taking part, and guests on hand to enjoy the raffle or buy some delicious home baking. Their second event, a fun filled Cabaret Evening on 27 July, raised a further £850 towards the local charity.
New Edinburgh office for mobility scooter providers
As many as 80 new jobs could be created near Edinburgh after Motability Operations confirmed the city as the location for a new national contact centre. The business, which operates the Motability Scheme, the leading provider of vehicles for disabled people, expects to open a temporary office in January 2020, and a new permanent office by April 2020.
The company leases cars and scooters to more than 625,000 customers across the UK currently, and has over 1,000 employees across its current London and Bristol locations.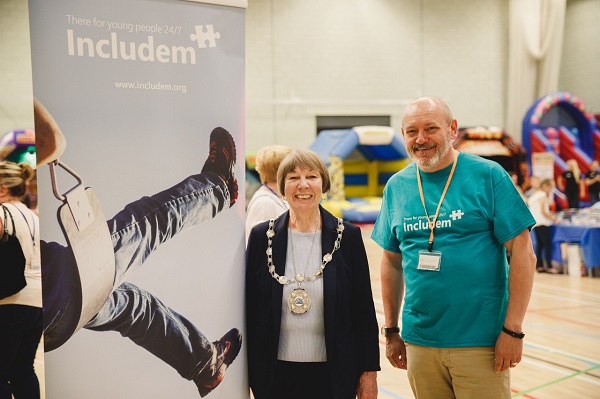 Day of fun in Stirling
More than 300 young people from all over the country were welcomed to the PEAK, an indoor complex in Stirling Sports Village, for an annual fun day hosted by Stirling's Provost, Christine Simpson. Young people and their families took part in range of activities across the course of the day including football, sand art sessions, henna tattoos, face and nail painting, hair styling ice skating and cycle racing.
Organised by youth support charity Includem, the day was designed to bring together the young people and families they work with in an informal setting. Includem recently received the Care Inspectorate's top grade of excellent for the third year running for the positive impact they have on the lives of the young people they work with.
"A lot of the families we work with don't normally have the opportunity to get out and about so this is a real chance for families from different parts of the country to meet up, share experiences, and have fun," said Includem chief executive, Martin Dorchester.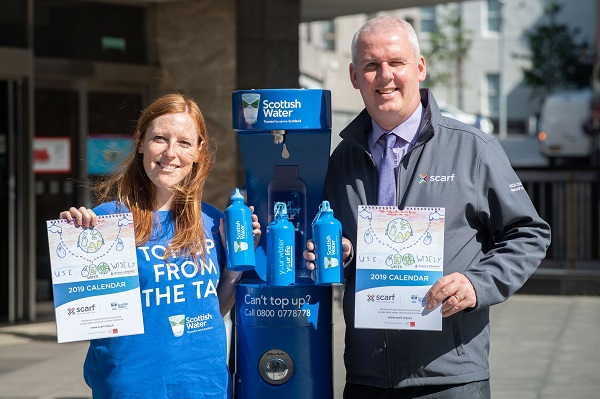 Water way to learn
School children across the north-east of Scotland are being challenged by Scottish Water to come up with calendar designs based on a water efficiency theme. The challenge is part of award-winning Scottish social enterprise Scarf's 2020 schools calendar competition which was launched this week in partnership with Scottish Water.
This is the second year of Scottish Water's involvement with the campaign and pupils are now being given the opportunity to address the theme of using water wisely by drawing a picture (either on paper or digitally), painting, taking a photo or writing an illustrated poem.
Thane Lawrie, chief executive of Scarf, said: "We are delighted to once again be launching our schools calendar competition. This is a fantastic way to engage with the next generation of energy users in efficient use of resources and ways to create a better future for the planet."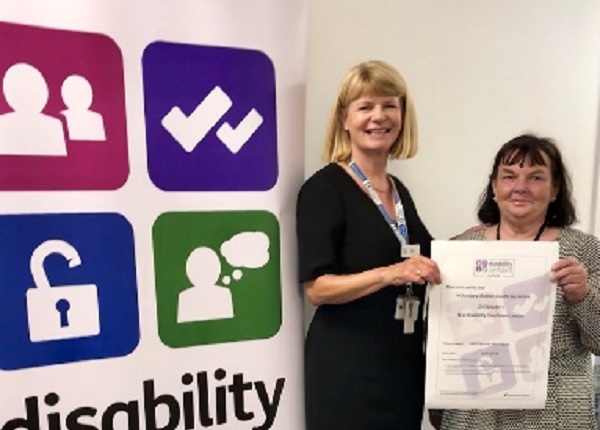 Leading disability the confident way
Voluntary Action South Ayrshire (VASA) is celebrating its award as the first Disability Confident Leader in Ayrshire, the highest level attainable through the government's Disability Confident employer scheme.
The Disability Confident Leader status has been achieved in recognition of VASA's work in championing and encouraging other employers to follow their lead and improve the way they attract, recruit and retain workers with disabilities and health conditions.
Accepting the award, Marie Oliver said: "We are so proud to be Ayrshire's first Disability Confident Leader but hopefully many more local employers will soon share that honour with us, because that will mean attitudes really are changing for the better and everyone is being given a fair chance in the workplace."