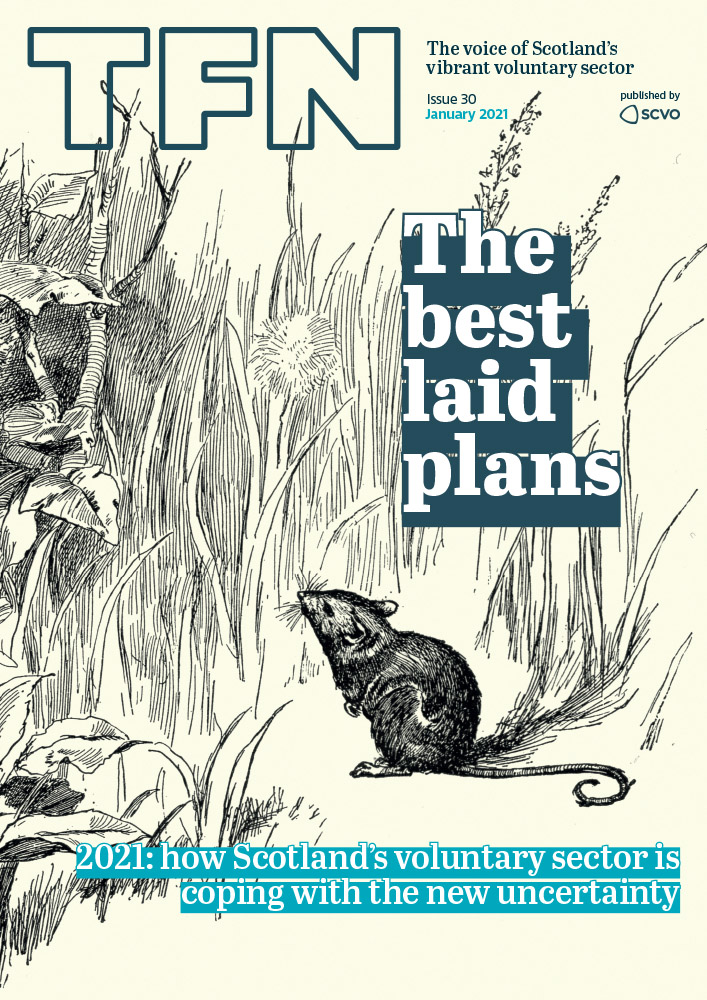 The best laid plans... 2021: how Scotland's voluntary sector is coping with the new uncertainty
The first edition of 2021, published as a new lockdown began. This fact illustrated the constantly shifting terrain charities are having to find balance on. Many have shown great fleetness of foot to survive - as we found out in this month's mag.
SCVO members have access to the latest TFN Magazine issues and premium content
If you belong to an SCVO member organisation, you can sign up for an account in order to access this content.
FROM THIS ISSUE
---