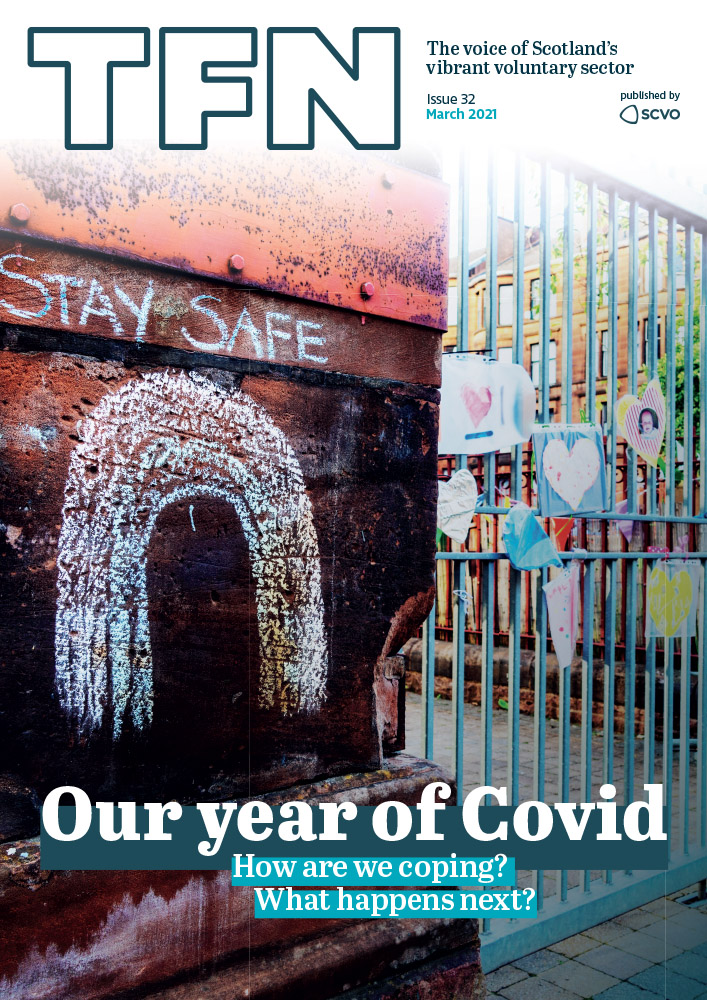 Our year of Covid How are we coping? What happens next?
Between hope and heartbreak - we look back over our year of Covid. Plus, wellbeing and mental health have become big subjects during the pandemic, and we look at the toll taken on the sector.
SCVO members have access to the latest TFN Magazine issues and premium content
If you belong to an SCVO member organisation, you can sign up for an account in order to access this content.
FROM THIS ISSUE
---