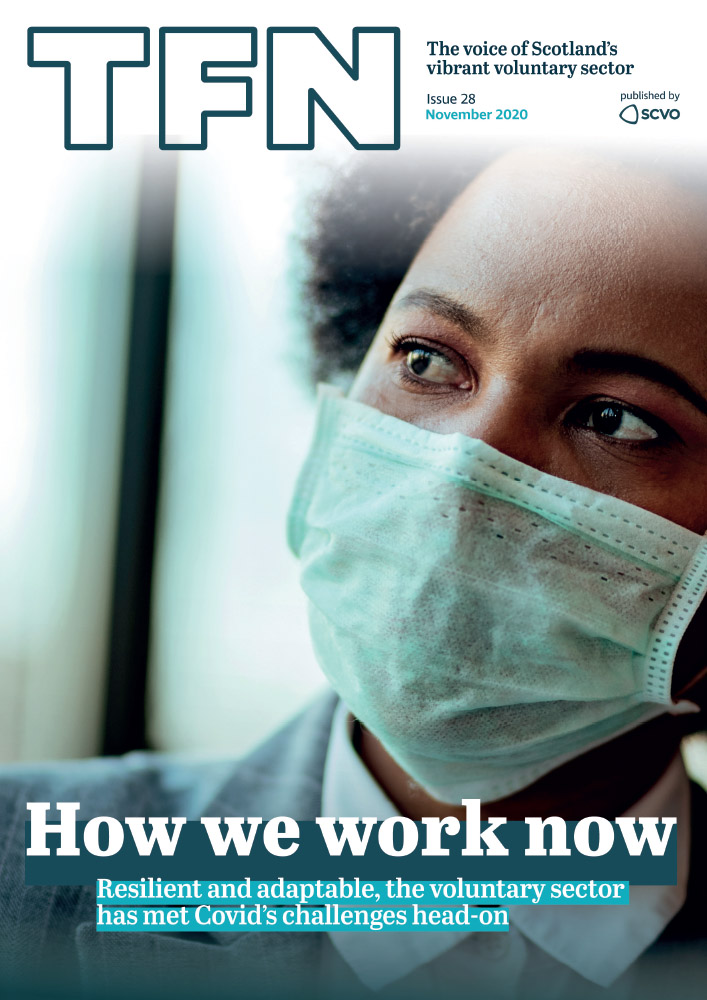 How we work now: resilient and adaptable, the voluntary sector has met Covid's challenges head-on
Work! Again, TFN turned its attention to work - specifically what it looks like now for the voluntary sector in the face of the Covid crisis.
SCVO members have access to the latest TFN Magazine issues and premium content
If you belong to an SCVO member organisation, you can sign up for an account in order to access this content.
FROM THIS ISSUE
---