The Melting Pot has presented 10 graduates from its Social Innovation Incubation Award programme
Some of the most innovative social entrepreneurs were showcased to funders and potential partners in Edinburgh this week.
From Edinburgh Tool Library which offers over 1200 tools for DIY enthusiasts to borrow to Cosmopolita Scotland, a Spanish/English bilingual newspaper The Next Big Social Thing unveiled products, services and enterprises designed by 10 socially innovative start-ups.
Each of the entrepreneurs had freshly completed a Social Innovation Incubation Award programme at the capital's The Melting Pot.
A seven month programme The Melting Pot offered them tailored support, worjkshops, mentoring and access to coworking space and events to support their enterprises which all aim to make the world a better place.
Social entrepreneurs are at the heart of the matter - what they are doing is incredibly important for our future
Claire Carpenter, founder of The Melting Pot, said: "It is a challenge to pursue – and maintain – success using a socially innovative solution as a business model.
"Ultimately The Melting Pot want to help these organisations to achieve better social impact through building better business models, faster."
The entrepreneurs were given the chance to meet funders and partners in attendance by introducing their products via stalls set up to allow them to demonstrate their products and enterprises.
Yvonne Strachan, head of equality, human rights and third sector division, Scottish Government, also spoke at the event about the role of social innovation in improving Scotland's communities.
She said: "It's the people that can bring together the social and the economic through social enterprise, who are clearly at the essence of delivering on the ground the ambition of our economic strategy.
"Social entrepreneurs are at the heart of the matter. So we are very, very pleased to have been able to support The Melting Pot in this exercise and work with them on this undertaking, because it matters.
"What they are doing is incredibly important for our future."
While the incubation programme has now concluded for 2015/16, applications for the 2016/17 programme will open in July 2016.
Anyone looking to register their interest earlier can do so by contacting Claire Carpenter directly on 0131 243 2626.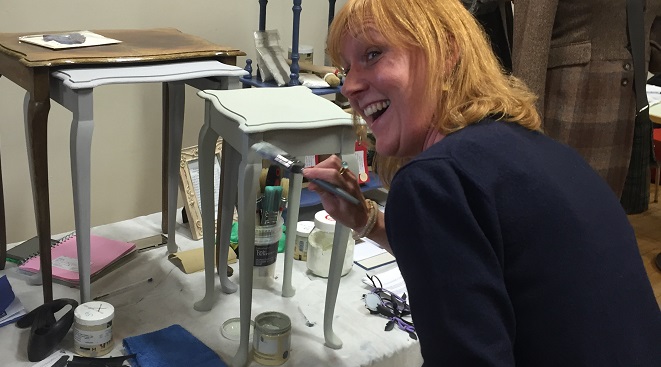 A bilingual, independent and digital newspaper written in Spanish and English.
Enables low-income households to access equipment they otherwise couldn't afford.
Trains people who have been affected by homelessness to become walking tour guides.
Nature Play & Nurture Training
Offers training programmes to allow teachers to explore nature with children more confidently.
Promotes making products by hand using local natural resources to increase the well-being of both planet and maker.
Provides tailored opportunities for disabled and non-disabled people to volunteer abroad together.
Promotes sustainability and raises awareness of reuse and recycling.
Square Peg
Teaches social coping mechanisms to young people with autism through film, art and animation workshops.
Takes art to the masses through events, exhibitions and workshops in unusual places.
The Edinburgh Student Arts Festival
A student art festival which brings together five higher education and further education institutions. Held this year in February.