​Leaked minutes reveal boardroom spat over campaigning and finances at Citizen's Advice Scotland
Margaret Lynch, the current chief executive of Citizen's Advice Scotland, was suspended because the board disagreed with how it campaigned against welfare cuts, it has been reported.
Minutes from a board meeting, leaked to a national newspaper, also reveal the board disagreed with the way cash was being spent, with ring-fenced funds being used for re-structuring the organisation.
The memo reveals one board member believed the charity's future funding was being compromised by its political campaigning, much of which has been geared against the Tories' welfare cuts agenda.
Another board member questioned why the organisation had just 11 days of reserves left, according to the leaked minutes,
Lynch took over at the organisation, which gives out advice on consumer, money and welfare matters, in 2012.
In the two years up to her appointment, the organisation was plagued with problems at senior level, losing two chief executives in quick succession.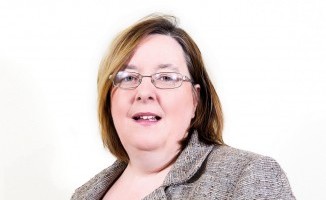 She was suspended last September but the board refused to say why.
CAS gets funding from the UK government's Department for Business, Innovation and Skills (DBIS), which provided around £3.4 million in 2015.
The minutes stated that "as a funded organisation CAS must be careful when communicating to the outside world" as this funding could be jeopordised.
In response, Lynch said CAS was "very careful" in the way it communicated
The minute also noted: "The vice chair agreed with (board member) William Mitchell in that the organisation should be apolitical. He stated that there is a danger of putting the organisation's name to things where there may be a political agenda."
Lynch responded by saying she was "not happy about wild allegations being bandied about".
A DBIS spokesman said: "This is a matter for CAS. We have received assurance from CAS and their auditors and are content that there is no misuse of public money."