Stephen Sutton has changed the face of fundraising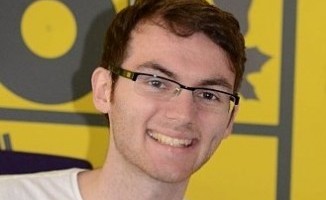 Charities, supporters and celebrities have paid tribute to Stephen Sutton for raising the profile of cancer in the UK after he died this week.
The teenager raised over £3 million for the Teenage Cancer Trust, fuelled by campaigns on social networks and the backing of celebrities including the comics Jason Manford and Jimmy Carr.
His fundraising drive captured the imagination of the nation as he became a social network sensation fulfilling a bucket list of activities to do before he succumbed to the illness.
On news of his death, Stephen's Facebook page received 1.1m likes in less than 24 hours.
Following his death, his mum Jane paid a moving tribute to her son, saying: "My heart is bursting with pride but breaking with pain for my courageous, selfless, inspirational son.
"The ongoing support and outpouring of love for Stephen will help greatly at this difficult time, in the same way as it helped Stephen throughout his journey.
Stephen didn't measure life in time, preferring instead to measure it by the difference someone makes
"We all know he will never be forgotten, his spirit will live on, in all that he achieved and shared with so many."
Of the tributes via social media, Moira Dunn who pledged £1,000 to the cause said: "I've never been so inspired to give to charity. Thank you Stephen for changing lives."
Another, Claire Constance tweeted: "It's only £50 but it's all I've got. You deserve it Stephen. RIP."
Siobhan Dunn, chief executive of Teenage Cancer Trust, said Stephen was an exceptional young man and ambassador for the charity.
"He will be remembered for his incredible positivity by all who met or connected with him.
"Stephen didn't measure life in time, preferring instead to measure it by the difference someone makes. Stephen has made an enormous difference to Teenage Cancer Trust and the seven young people diagnosed with cancer every day who need our help."