LifeCare Edinburgh was initially founded as The Edinburgh and Leith Old People's Welfare Council
A Scottish charity is making exciting plans for the future as it marks a milestone anniversary.
LifeCare Edinburgh, an older people's care charity, is proudly celebrating its 80-year anniversary. Established in September 1941, the organisation offers a range of vital care and community services that have greatly improved the lives of tens of thousands of local older people across the last eight decades.
Initially set up as The Edinburgh and Leith Old People's Welfare Council, and later changed to LifeCare in 2005, the organisation was created by three trail-blazing local females who wished to deliver activities "giving older members of the community a fuller share in community life". The charity was one of the first organisations set up to do this in Scotland and they quickly built up a wide range of essential services, many of which are still on offer today. The founders have left a great legacy, as these vital services have greatly enriched the lives of generations past and continue to deliver incredible caring support eighty years on.
Today, LifeCare provides essential help and support to hundreds of local older people every year. Services include three centre-based Day Club services at The Cottage in Portobello, St Bernard's and The Dean on Cheyne Street. In the community, the charity offers Registered Outreach, Help at Home, Community Engagement Activities and their recently reintroduced Meals on Wheels service re-established as essential support through the pandemic.
The LifeCare team has delivered over 12,000 meals to doorsteps to date. Further to this, LifeCare operates a partnership befriending programme Vintage Vibes, with Space (Broomhouse), designed to tackle social isolation and loneliness amongst the over 60s. From its bright and spacious centre on Cheyne Street, LifeCare runs the fully accessible CaféLife and operates the community hub for local classes, activities, parties and clubs.
The issues the charity supports haven't changed across the years. Care services provided today continue to tackle long-term issues with isolation, loneliness, dementia, mobility problems, food poverty, mental health concerns and support for unpaid carers. These vital services enable the elderly to remain living independently, to stay physically and mentally well, to keep connected, mobile and active.
Margaret Stewart, care service manager at LifeCare and the charity's longest serving employee who has dedicated 17 years to the organisation, said: "We are all extremely proud of the charity's history and longevity, it's terrific to be part of such an established organisation which continues to deliver lifechanging support eighty years on. LifeCare is truly embedded in the local community - we are well known, reliable and we deliver the highest quality care support for local older people and that's why we are still going strong today.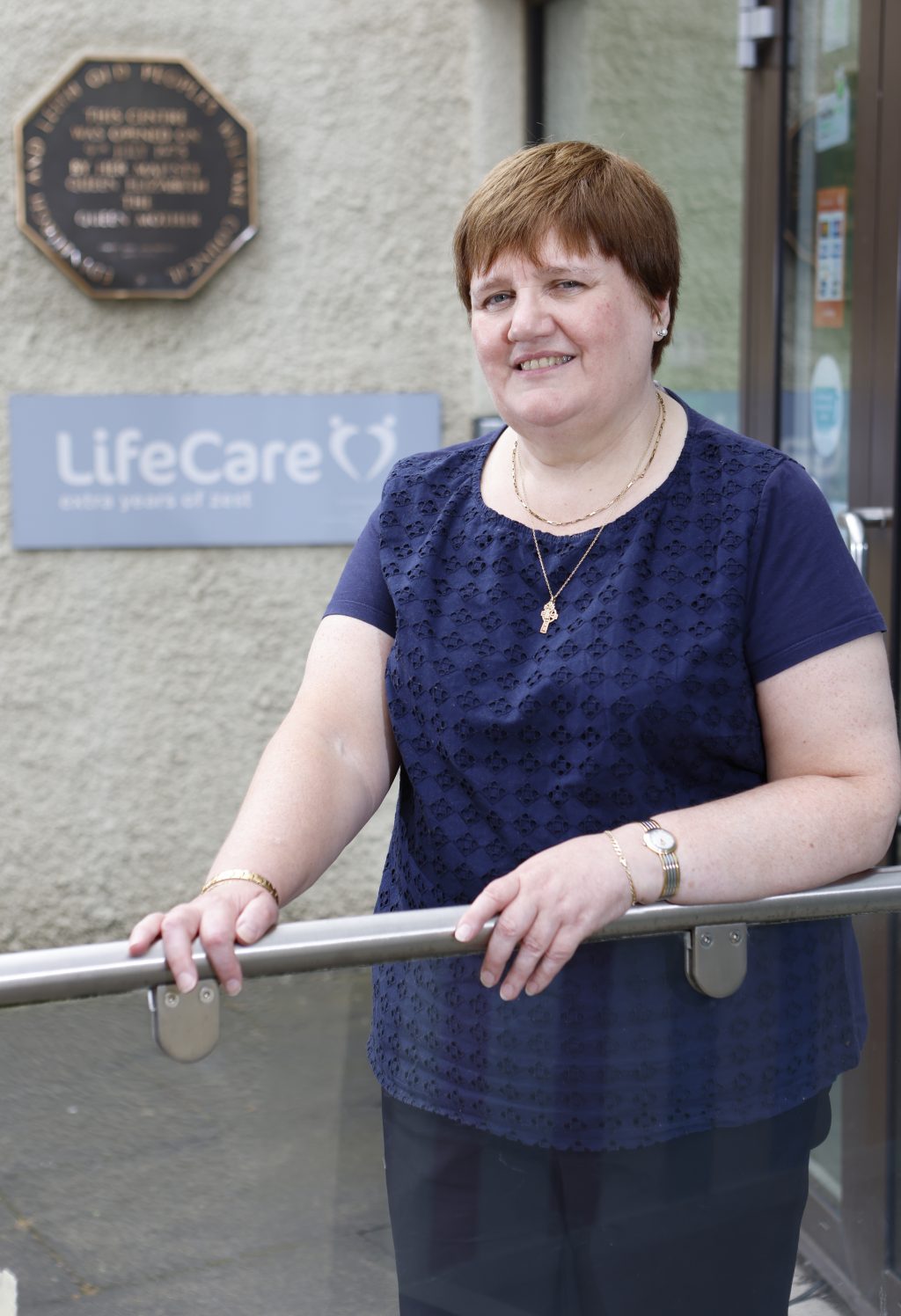 "The organisation has weathered several challenges and changes across our 80-year history. We have adapted and redesigned services to fit changing circumstances through the years, we've moved premises, and of course most recently, we have navigated Covid-19 to deliver vital care to over 770 local older people throughout the crisis. Many of these individuals had no or little other available support. Our dedicated staff and volunteers worked tirelessly to ensure no client in need went without through the devasting time.
"As a charity, we make sure that everyone who needs us can access our care. Our care is considered, non-rushed and enables an older person to stay living in their own home for as long as possible. Wherever possible a person's care is delivered by the same friendly face so we develop strong relationships and offer bespoke activities that give something to look forward to.
"We can only achieve this through the generosity of our funders. A huge thanks to everyone involved, your support truly helps to protect the physical and mental health of some of the most isolated and vulnerable older people living in our communities today."
The charity has received congratulations and best wishes from throughout the community. Hal Osler, Councillor for Inverleith Ward, said "We are extremely lucky to have an organisation like LifeCare, not only do they provide much needed care and support to some of most vulnerable citizens they also provide us with space to celebrate as a community. It was an honour to share in their 80th birthday and such a joy to see and hear so much happiness after such a dark time. I would like to thank all the staff for all their hard work especially in the last 18 months and the continued support and care that they give to the wider community. You are very special and I look forward to celebrating many other milestones in the future."
LifeCare Edinburgh is a registered charity and relies on the support of its funders. Key relationships include Barclays, Tesco Bank, The TOR Foundation, Foundation Scotland and all the many local people who take part in community fundraising events.