Charities in Scotland demand urgent action in the face of one of the bleakest reports yet on the effects of climate change.
Heatwaves, flooding, land loss and crop failure will threaten the security of humankind over the next few decades unless urgent action is taken, The United Nations Intergovernmental Panel on Climate Change (IPCC) has said.
The IPCC's latest report cites 12,000 scientific references, and was written by nearly 750 experts from 195 government members of the UN – making it one of the most comprehensive yet on the subject.
Stop Climate Chaos (SCC) Scotland, the country's largest civil society coalition, told TFN it should act as a wake-up call for everyone.
The world's politicians can't continue to stand idly by while the world goes spinning towards a climate catastrophe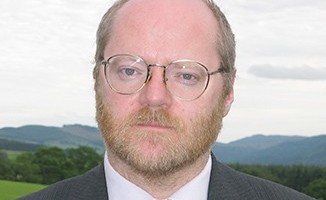 "We need to take urgent action to tackle climate change now," said Tom Ballantine, chair of SCC Scotland.
"Scotland must play its part. That can make for a better world where we protect millions from misery and chaos, and a better Scotland, where we have warmer homes, healthier transport options, and cleaner air."
The report is the second of a series of three by IPCC. The first found humans to be the main cause of global warming with the third report set to outline what can be done to prevent the worst impacts of global warming.
Dr Richard Dixon, director of Friends of the Earth Scotland, called on the use of fossil fuels to be abandoned as quickly as possible to substantially reduce risks.
"World leaders need to step up with tough emission reduction pledges at Ban Ki-Moon's (climate) summit in September and agree an effective global climate deal in Paris at the end of next year," he said.
"The world's politicians can't continue to stand idly by while the world goes spinning towards a climate catastrophe."
Climate change will also increase the extinction risk for species on land and in water, the report also said. Not surprisingly RSPB Scotland supported calls for governments to do more.
It said a redoubling of efforts is needed halt the damage caused to vital wildlife and ecosystems.
Jim Densham, senior climate policy officer at RSPB Scotland, said: "Our wildlife needs our help if it is to adapt and survive the changes – changes which we have caused. This will need everyone – from Government to each citizen – to take the threat seriously and to act."
As well as traditional environmental charities those campaigning to improve the life of the world's poorest also raised their concerns.
Chris Hegarty, senior policy and advocacy advisor at Christian Aid Scotland, said climate change presents "a clear danger to poor countries as they look to lift themselves out of poverty" and Philippa Bonella, the Scottish Catholic International Aid Fund's head of communications and education, added that Scotland has "a moral duty to address the causes of climate change as well as guaranteeing poor countries are supported as they deal with its consequences."