Rights charity leads the call
Citizens Advice Scotland (CAS) is calling on the UK government to fast-track plans for an employment rights watchdog to crackdown on employers who mistreat their workers.
The charity made the call in a submission to the Scottish Government consultation Becoming a Fair Work Nation.
Cases of poor treatment at work of course pre-date the Covid-19 crisis and will likely continue after it, but demand for employment advice from the Citizens Advice network grew significantly during the pandemic. Scottish CABs helped people nearly 75,000 times with employment issues during 2020/21, alongside a 40 per cent increase in demand for online advice around employment issues.
CAS said redundancy advice saw a 237% spike during the middle of the pandemic, from 8% of all employment advice in April 2020 to 27% in July 2020.
This had stabilised to pre-pandemic levels of 7% of all employment advice in August 2021, although the end of furlough led to an increase to 10% of all employment advice in September 2021.
Publishing the submission today, CAS Social Justice spokesperson David Scott said: "The vast majority of employers treat their staff fairly, but sadly cases of poor treatment have always been a significant part of the workload of the CAB network. 
"During the pandemic, we've seen some staggering cases of workers being mistreated, like cases of furlough and statutory sick pay not being used properly and people being denied rights through the use of zero hour contracts.
"People should be treated with dignity and respect at work, have the ability to exercise their rights and be paid what they are owed. With the UK facing a cost of living crisis which is set to get even worse in the spring, the last thing working people need is to be ripped off and treated badly at work.
"The pandemic has created huge challenges for employers across all industries - but there's no excuse to break the law and not recognise the rights working people have.
"Better promotion and awareness of rights at work would make a difference, as would the UK government bringing forward an employment rights watchdog with real teeth to tackle bad bosses.
"If anyone is struggling with an employment issue then the CAB network is here to help. Our advice is always free, impartial and confidential."
CASE STUDY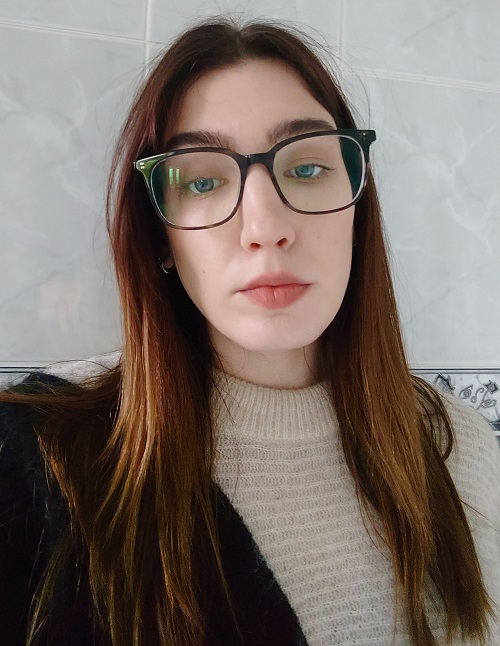 Cases of bad treatment at work long pre-date the pandemic. A typical example is the case of Tanya Gersiova. Tanya came to Glasgow as a student from Slovakia in 2014. To help pay her way through university she took a job as a waitress in a local restaurant. She writes about her experience:
"The job was a nightmare right from the start. The manager would regularly shout at me, to the point of making me cry on shift, berating me without providing appropriate support - which I clearly needed.
"It was bullying, plain and simple. I would be pulled into the staff room for things like my shirt being an 'inadequate' shade of white, or wearing my glasses on my head rather than 'properly' on.
"For the first few months I wasn't even paid. They with-held my wages and I had to get crisis loans from the university because of this as I couldn't pay rent. The stress of it all was huge and really affected my health and also my studies.
"As time went by, my employers would also reduce my hours to a minimum in an effort to try to push me out when it suited them. Then when the company was moving locations, I was told I would be contacted with further details about whether my role would still be needed or not, but they never contacted me again.
"Looking back now, I know I should have left and reported them, but I was only 20, new to Scotland and to university, and honestly, I was too scared to do anything as I needed the money. Their treatment of me had a really big impact on my mental health at the time. I would go home at night, feeling miserable and powerless, thinking, 'will I be able to get through this week?'
"Now of course I understand better and I know that as a worker you do have rights and that help is available from the Citizens Advice network and others. I want to see better protections for all the workers out there who are being bullied and mis-treated like I was."