Unison court victory means workers can claim unpaid holiday cash
Third sector care providers face a pay claim nightmare following a European court judgement, TFN can exclusively reveal.
Employers could now have to stump up thousands in unpaid holiday wages following a victory by the trade union Unison.
This case was taken by a Mr Lock, who worked for British Gas.
The Court of Justice of the European Union ruled that paid annual leave is a fundamental social right and Mr Lock's holiday pay should include any commission which is directly linked to work.
The case has been sent back to the Employment Tribunal to decide how UK law will now be interpreted in light of this decision.
It is likely that whatever decision is reached by the Employment Tribunal will be appealed through the higher courts, so it may be some time before any payments are received.
But as this stands it means if workers receive regular remuneration for time or activities at work that are not paid when they take annual leave (e.g. commission payments, other supplements, bonuses, sleepovers or overtime payments) then they are en​titlement to increased holiday pay in future and back pay to cover
underpayments.
In short, the court has said employers need to assess normal pay for their workers (including commission, bonuses, sleepovers and overtime) when they are calculating holiday pay.
The Court of Justice of the European Union, in what has been called the Lock case, has ruled that a worker's statutory annual leave pay should include commission payments if these routinely make up part of their pay.
Unison says the judgment has important implications for all workers whose pay includes supplements, such as commission and bonuses.
It will have a particular impact on those doing shift work, sleepovers or overtime in the care sector, or support staff working in residential care.
The court ruling means that routinely earned extra money should be included when calculating holiday pay.
In many cases this has not been done – instead, holiday pay has been calculated at the basic rate.
Unison insists its members' claims must be met but says it wants to work with third-sector employers to resolve the issue.
The union says the last thing it wants is for care groups and businesses to go bust as they face a slew of backdated and future claims.
Mike Kirby, Unison's Scottish regional secretary, said: "This significant decision confirms what Unison has been saying for some time. Holiday pay includes, not just a workers basic pay, but other payments like overtime, bonuses and commission which can be reasonably said to form part of their normal pay packet.
"However, we are aware how many third sector organizations are run on very tight budgets. Unison will be working constructively with organisations to ensure our members receive their entitlements, but also to fix things going forward so that voluntary sector organizations are able to meet their obligations."
Deborah Dyer, Unision regional organiser and head of the community sector in Scotland, said: "We want to work constructively with employers to scope out the impact of this ruling. Employers will need to look at the terms and conditions of their staff.
"The current business models off under contracting, running on overtime and the inappropriate use of zero hours contracts are no longer an option.
"Many of Scotland's charities have already begun working with Unison and all employers with Unison members will receive a letter from Unison asking how they intend to proceed. Doing nothing is not an option"
Mike Kirby, Unison Scottish regional secretary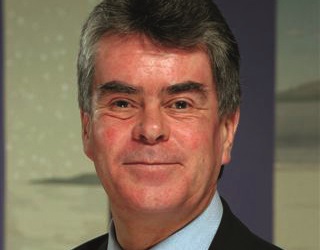 Unison is pleased to have taken this case to the European Court and ruled that commission, bonuses and overtime should be included when calculating holiday pay.
This decision will make a big difference to our members and the workforce more generally.
Our members tell us, and research confirms, that they are having a hard time. Pay is not keeping up with inflation, standards of living are dropping and we are all working in an austere environment.
No sector is exempt from having to live with the consequences of funding cuts.
We know that this is no more relevant than in the third sector. Unison is the biggest trade union in Scotland and the biggest in the third sector and our members tell us daily of the struggles they have to contend with.
Unison's responsibility is to its members. All research shows that unions, and Unison in particular, protect members pay and conditions.
If you are a union member you tend to get high pay than if you are not. That's because we fight hard to ensure our members – and in particular our low paid members – get the fair pay that they are rightly en​titled
We are also sensible. We always try to work with employers. We know the important work that is delivered in the third sector. We know vulnerable people rely on your services.
And Unison works in solidarity with many third sector organisations to improve the lives of vulnerable people.
We also know that decisions like this can have a significant impact on business planning, finances, reserves and budgets. And there is no point at all in us pushing
organisations to the brink. It will be our members and their service users that suffer.
However we do need to find a way forward. We need to ensure all Unison members get back pay to which they are en​titled and that they get the holiday pay they are rightly en​titled to in the future. And we can only do that by talking and working together with third sector groups.
Unison has a third sector team and they are available to discuss these issues and we hope to take things forward together.