Funding for new and existing social businesses is available as part of a drive to support entrepreneurs
Potential social entrepreneurs are being given the chance to apply for funding.
The Lloyds Bank and Bank of Scotland Social Entrepreneurs Programme, run in partnership with the School for Social Entrepreneurs and jointly funded by the National Lottery Community Fund, is now open for applications from people across Scotland who want to use business as a way to make a positive difference to their community or the environment.
The support programme provides social entrepreneurs with the financial support of grant-funding to start or develop a social business, as well as a comprehensive learning programme delivered by experts from the School for Social Entrepreneurs (12-14 learning days, spread over a year), and a dedicated mentor from Lloyds Banking Group.
There's also a tranche of the programme aimed at supporting established social enterprises to grow by increasing their income from sales, and helping them to significantly scale up.
The programme will support 2,350 social entrepreneurs by 2020. In 2019-20, it will support 260 social entrepreneurs at nine locations across Scotland and England.
Tracey Muirhead, chief executive of the School for Social Entrepreneurs Scotland, said: "This is an amazing opportunity for people to gain support to help realise their ideas and plans and we're looking forward to receiving people's applications.
"We are a school unlike any other. We know that people motivated to be social entrepreneurs learn through hands-on, practical and inspiring learning. We'll help you accelerate your ambitions and develop as a leader. You'll gain a support network of people in the same boat as you, learn from straight-talking speakers who've been there and done it, and gain business expertise from Bank of Scotland mentors. Of course, you'll get vital grant-funding to help you on your way too."
People who are in the early stages of starting up a social enterprise, charity or community project can apply to the Start Up level of the programme, which offers a grant of £1,000 as well as mentoring and a learning programme to help turn their ideas into reality. Established social entrepreneurs can apply to the Trade Up and Scale Up levels, which focus on growing your organisation as well as developing yourself as a leader. They will be able to access Match Trading grants of up to £4,000 and £7,000 to support their plans to grow their businesses.
Coffee Goals from media co-op on Vimeo.
Match Trading grants pound-for-pound match an increase in income from trading; rewarding growth with additional grant funding. Match Trading grants encourage entrepreneurs to grow their business through trading and increase their sustainability by incentivising them to explore new markets and diversify income streams.
Fiona Cannon, from Lloyds Banking Group, said: "The Lloyds Bank and Bank of Scotland Social Entrepreneurs Programme helps develop the next generation of social entrepreneurs, demonstrating how both economically and socially we are helping Britain prosper.
"The programme attracts people who are taking action for a social purpose and using business for good. We believe that supporting entrepreneurs can help drive economic growth, as well as tackling social and environmental issues in communities across the UK."
Applications to the programme are open now until Wednesday 27 March.
Setting up a social enterprise has been amazing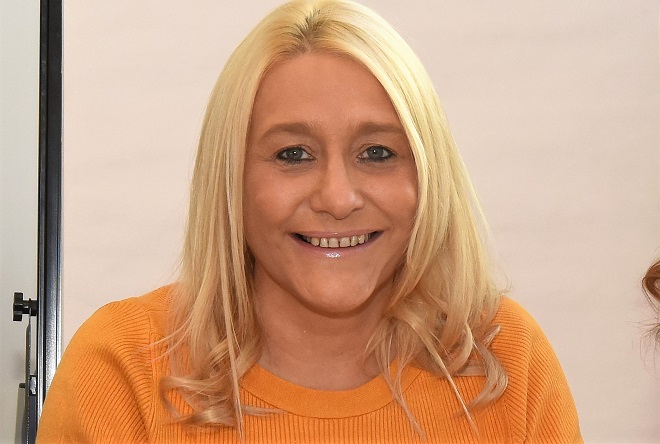 Social entrepreneurs like Annette Tonner, the founder of Forth Valley Community Focus CIC, who have previously taken part in the programme are encouraging others to follow in their footsteps and apply to take part.
She said: "I set up Forth Valley Community Focus CIC because I knew there was a better way to provide training services. I have previously worked for several training agencies and had a vision for a process that was people focused and had the best interests of the candidates at heart, not profits.
"Forth Valley Community Focus aims to reduce poverty and unemployment by providing tailored employability and training support services. Setting up this social enterprise has been an amazing experience and I've met wonderful people who have supported me all the way. And we're succeeding.
"Over the past year we've done some fantastic work, just one example is our partnership with Balfour Beatty, setting up a community catering cabin to help feed the workers on the new Falkirk College site. We're supporting people to gain industry recognised qualifications, employability skills and work experience in a professional setting so they're prepared for roles in the hospitality industry.
"Taking part in the Lloyds Bank and Bank of Scotland Social Entrepreneurs Programme, run in partnership with the School for Social Entrepreneurs gave me the skills, confidence and the network of contacts to go out and build Forth Valley Community Focus.
"I grew up on a council estate, didn't have the best education, had a kid at 17 and was married by 21. None of that mattered to the School for Social Entrepreneurs; they believed in me and my vision, not formal qualifications. If you have an idea for a business that you think can do some good in your community, then apply. It's hard work but it's worth it."