Speakers from all over the world debated the latest dementia advances and findings at Alzheimer Scotland's flagship event
Over 500 people attended an international conference in Edinburgh organised by Alzheimer Scotland to debate and discuss the latest dementia advances and findings.
Guests at the Global to local: research, practice, innovation conference, included people with dementia, carers, health and care professionals, government staff and academics.
Opening the day, Kate Swaffer, a dementia activist from Alzheimer Australia, shared her personal story of being diagnosed with the condition at the age of 49 and being told to go home, give up work, give up studying and to get her end of life affairs in order.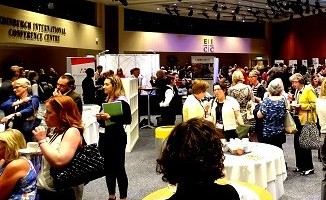 Ignoring the advice, Swaffer has gone on to study for two undergraduate degrees and is now studying for a post-graduate. She said she wanted to see a more ethical post-diagnosis experience for people with dementia that includes rehabilitation, wellbeing and advice and support.
"I think that doctors and nurses 20 or 30 years ago were only seeing patients and diagnosing patients with a much later stage of the disease but they have still being applying the same post-diagnostic support to people like me where we were diagnosed much younger and earlier in the disease so we need a change in that thinking," she added.
As well as Swaffer's experience in Australia the conference also heard from Professor Huali Wang from Peking University who discussed how China is trying to overcome the challenges of mass migration from rural to urban environments. The head of Alzheimer Disease International and Alzheimer Europe also shared insights into dementia friendly communities from elsewhere.
Professor Martin Prince, a professor of Epidemiological Psychiatry and co-director of the Centre for Global Mental Health at King's College London discussed why the number of dementia diagnosis in developing countries is increasing.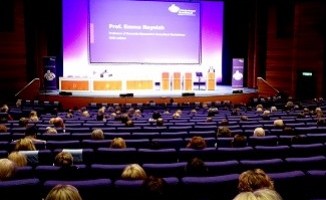 He alluded to people living longer and therefore being more susceptible to risk factors such as smoking, cardiovascular disease and diabetes.
Professor Craig Ritchie, chair of the Psychiatry of Ageing and director of the Centre for Dementia Prevention at the University of Edinburgh, said he agreed with Prof. Prince and discussed whether finding a cure for dementia by 2025 was realistic.
Pointing to the work of the Scottish Dementia Research Consortium and a pan-European research project led by the University of Edinburgh, he said a cure by 2025 was a good target that was possibly achievable for some.
He said: "When I think about cures I think about people with very early dementia at a point where with the right intervention be that removing risk factor or using drug therapies you actually do switch off the disease.
"For people later in life who have got dementia already it may be unrealistic unfortunately to reverse it," he added.
In the meantime Ritchie called for a focus on care to be a priority.
Adding to that, Dr Allen Power, clinical associate professor of medicine at the University of Rochester School of Medicine and Dentistry, spoke about the need to tackle the stigma of the condition.
He redefined the definition of dementia to a "shift in the way a person experiences the world around her or him" and called for mindset change in how we increase our awareness and support of people living with any kind of change in cognition.
Dr Power said: "I think that it's not the kind of illness that can be wished away or can be very easily eradicated like you eradicate an infectious disease.
"We have to understand that there will be millions of people living with cognitive change in the decades to come and that we cannot just build age care homes."
Throughout the day guests were also able to explore an exhibition hall featuring dementia associations, along with representatives from the pharmaceutical industry, financial, legal, property and technology sectors.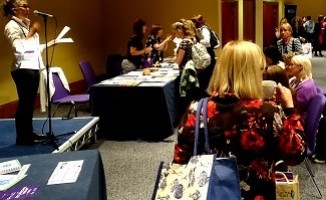 Soapbox sessions also gave exhibitors the chance to showcase some of the very latest innovative ideas and products making a difference to people living with dementia.
Speaking after the conference, Henry Simmons, chief executive of Alzheimer Scotland, declared the event a success.
He said: "The Dementia Awareness Week conference is a true showcase of collaboration amongst organisations and colleagues with an interest in dementia.
"From global developments to local projects, it was wonderful to see so many people engaging in meaningful conversations to raise awareness, better practice and ultimately ensure that nobody faces dementia alone."
Speaker Debbie Tolson, director of Alzheimer Scotland Centre for Dementia Policy and Practice, added: "I think it is absolutely essential to learn from each other.
"I was very struck by work that is looking at people who have learning difficulties such as down-syndrome and are living with dementia. Their challenges are so different so when we can share and learn that's when change will happen and that's when we will understand new directions for research and practice."
TFN Live covered the conference direct from the Edinburgh International Conference Centre. You can find a summary of our coverage, including video interviews and live blog here.