A charity is urging Scots to speak up if they fall victim to fraudsters
Almost half of Scots have fallen victim to fraudsters.
Citizens Advice Scotland this week launched its Scams Awareness Campaign 2019, with new figures showing the scale of the problem in Scotland.
A YouGov survey found 46% of people in Scotland had been targeted by scams at least once in the last year. Of this figure, one in three (30%) were targeted more than three times.
The campaign runs for the next two weeks and aims to tackle stigma among Scots about reporting scams, urging them to stop, report and talk about them.
Analysis of Citizens Advice Scotland's internal database also reveals a huge surge in people turning to local CABs for help and advice on scams.
In 2018/19 the Scottish CAB network gave out 1,038 pieces of advice about scams. This is an increase of 86% from 2017/18. In terms of reporting of scams, the network saw a 113% increase from 2017/18 to 2018/19
The most common methods of scam identified in the YouGov survey were email (38%), telephone (42%) and online (10%). The most common types of scam were computer and internet repairs (39%), personal injury scams (38%), fake tax refunds and online transaction scams (32%).
A second survey, also conducted by YouGov, produced interesting findings about the issue of stigma and blame. Most Scots (71%) believe those hit by scams should not be embarrassed about it, and 82% say the main reason for scams is that scammers are clever in the way they present themselves.
CAS chief executive, Derek Mitchell, said: "Let's get one thing clear. A scam is a crime. It is fraud. In other words, it is theft. Whether they managed to take money from you or not, the person who scammed you is guilty of a crime, and they need to be reported to the police so they can be stopped.
"I have a message for scammers; we are on to you. We are tracking your methods and finding more and more ways to beat you. In this campaign we are joined by Trading Standards, Police Scotland, Young Scot, Age Scotland and others.
"But the biggest allies in the fight against scams are the people of Scotland. When we come across a scam, regardless of whether it impacts upon us, we need to stop, report it and talk about it to our friends and family."
Councillor Kelly Parry, chair of the Board of Trading Standards Scotland, said: "Scammers are extremely manipulative and are always on the lookout for new ways to con consumers out of money be it on the doorstep, by telephone, by mail or using the internet.
"Stay vigilant, if you are contacted and offered unsolicited goods or services and remember doesn't feel rushed into making a decision. If you think you have been caught out by scammers, don't suffer in silence and make sure you report your concerns. You are not alone; there is help and advice available."
Being scammed was distressing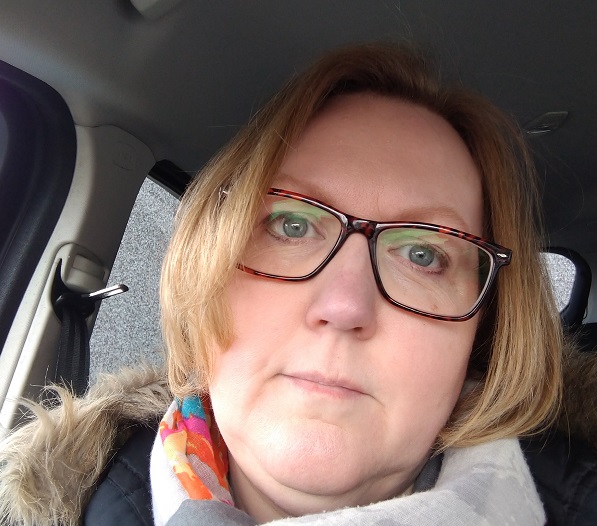 Alexandra Dobson, from Dunblane, explains how she was scammed through her mobile phone:
"Someone got hold of the authorisation code for my mobile phone, and used that to gain access to my bank account through internet banking. All of this was without my knowledge. They moved my phone account to a new provider, and were also able to move some of my savings from one account to another.
"The first I knew of this was when I suddenly lost my phone signal. When I contacted the phone company they told me to check with my bank, and it's a good job I did because that was when I found out what was happening. I had to go to the bank and prove who I was, and thankfully they were able to stop the activity before I lost any money, but it was a really close run thing and it's very worrying that this could happen so easily. It was also quite distressing, and a real inconvenience to have to prove who I am and change all my security settings etc.
"I think the Scams Awareness Campaign is a really good initiative by Citizens Advice Scotland. Anything that can raise awareness of how these scammers operate has to be a good thing. I would urge everyone to be really vigilant. If you think a scam can't happen to you, you're wrong. And yes, we all need to talk about scams much more. That's why I am speaking out today. I want to help make sure this doesn't happen to anyone else."