​Guy Willoughby stands down from the Halo Trust, the charity he founded
Guy Willoughby has quit as chief executive of the Halo Trust, a landmine charity first made famous by Princess Diana.
It follows a fall-out with the board of the charity in July this year, when he was suspended.
Even earlier in the year, in January, the charity faced criticism when details of Willoughby's renumeration package, which included the cost of his children's private school fees, became public.
Although the Willoughby's £210,000-£220,000 salary package had been thrashed out several years ago with full backing of the board, it is thought new trustees wanted it revised.
A charity spokesman said: "The terms of Mr Willoughby's departure are not being disclosed, but he has received a sensible package that is commensurate with the departure of a chief executive of long-standing and is in line with good practice."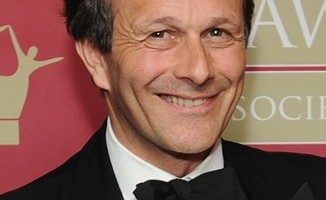 The charity, founded by Willoughby, became internationally famous after Princess Diana visited one of its mine clearing programmes in Angola in 1997.
A statement on the charity's website said: "Guy has devoted his life to Halo for the last 26 years... Guy has been instrumental in developing Halo from a tiny charity into the extraordinarily powerful force for good it is today, with more than 7,000 Halo staff now working in 17 countries and territories.
"He has helped to make mine clearance an issue that is now taken seriously throughout the world.
"We thank him for his lifelong dedication and wish him every success in the future."
Willoughby first pioneered the concept of civilian mine clearance as an act of humanity, recognising the lasting dangers of war long after conflict has ended.
After beginning mine clearing operations in Afghanistan in 1988, the need for Halo's work extended to Mozambique, Angola, Colombia, Laos, Somaliland, Sri Lanka and Zimbabwe.
However in June this year he was suspended, after which actress Angelina Jolie quit as a trustee citing other commitments.
Current board members include Jamie Lowther-Pinkerton, who was principal private secretary to both the Duke and Duchess of Cambridge and to Prince Harry, and Tom Bradby, ITV News political editor and a close friend to both princes.
The latest accounts show an income of £24 million of which about £4 million comes from the UK taxpayer through the department for International Development and the Foreign Office.