Up to 20 million people in South Sudan, Somalia, Kenya and Ethiopia, are in people are in imminent danger of dying from starvation. Here are ways you can help.
Up to 20 million people in South Sudan, Somalia, Kenya and Ethiopia are in immediate need of food, water and medical treatment due to the effects of drought and conflict, and are at risk of dying.
The Disasters Emergency Committee (DEC), which only comes together to launch an appeal in the direst circumstances, has warned that millions in those countries are in imminent danger of starvation.
Although many of the images show on TV and in newspapers can make you feel helpless, there are ways you can do something to alleviate their suffering. Here are just a few:
1. Donate to the DEC East Africa Crisis Appeal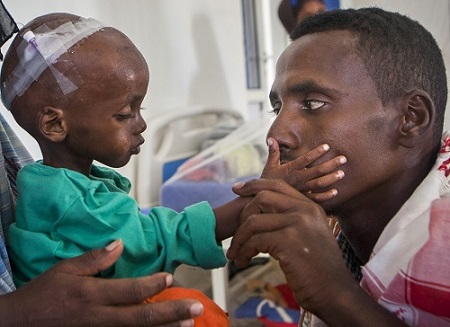 The Disasters Emergency Committee, made up of 13 of the UK's biggest aid charities, has launched its East Africa Crisis Appeal. It aims to raise money to fund the work of its members who are working on the ground in South Sudan, Somalia, Kenya and Ethiopia. To donate visit dec.org.uk, call 0370 60 60 610 or text SUPPORT to 70000 to donate £5.
2. Donate directly to a DEC member charity
All of the charities who combine to form the DEC each have their own individual fundraising campaigns listed on their websites. If you would rather donate to one directly rather than the DEC the 13 charities which make up the committee are: ActionAid, British Red Cross, CAFOD, CARE International, Christian Aid, Concern, Age UK, Islamic Relief, Oxfam, Plan UK, Save the Children, Tearfundand World Vision.
3. Donate to a non DEC member charity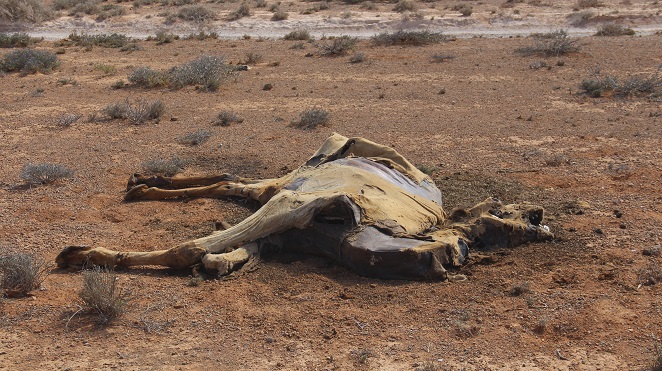 ​Although the DEC campaign is the most well known fundraising campaign there are plenty of other charities who are not members of the DEC who are carrying out vital work in East Africa. Check to see what your favourite charity is doing by visiting its website. The likes of Unicef has a Sudan appeal running right now, Mercy Corps - whose European base is in Edinburgh - provides emergency aid in Africa and the Middle East and Water Aid works in 37 countries around the world including East Africa to ensure people have access to safe water to drink, decent toilets and hygiene facilities.
4. Purchase a life saving gift using your Nectar points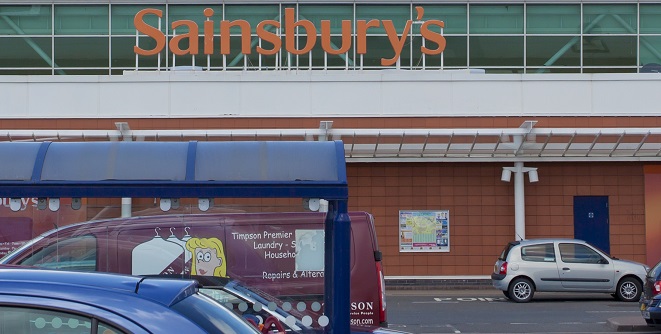 ​As well as donating cash to the DEC East Africa Crisis Appeal or one of its member charities, you can also donate Nectar points via Oxfam. All you need to do is log in to your Nectar account online and select that you would like to donate your points to Oxfam. The charity has supplied Nectar with a list of items it needs attaching a points value to them which relates to their real world price. You can collect more Nectar points at over 500 brands including well known names such as Sainsbury's (pictured), Argos, and eBay so get in the habit of taking your card out with you when shopping and points will quickly build up.
5. Volunteer on the ground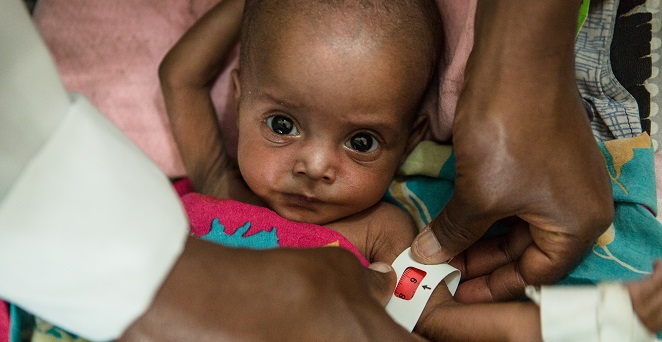 Although most DEC member charities do not allow people to sign up as a volunteer and request to be sent to a crisis area many do have established volunteer programmes in the UK and abroad which you can sign up to throughout the year. The UN also has a volunteers' programme where you can apply to join a poll of around 2,000 people who are allocated where they are needed around the world. Right now, the organisation has an urgent call for obstetrics and gynaecology advisers and trainers in South Sudan.