Poppyscotland announce new chief to take over from Ian McGregor
One of the country's best loved charities has appointed a new chief executive.
Mark Bibbey is to join veteran's charity Poppyscotland on 1 March replacing Ian McGregor, who is retiring.
A graduate of Durham University, Bibbey served for 30 years in the Royal Marines, including a tour of duty in command of 3 Commando Brigade, before retiring as a colonel in 2011.
He is currently the chief executive of Venture Trust, a charity that delivers wilderness-based personal and social development to people in or in danger of entering the criminal justice system.
During his last 10 years of military service, which included operational service in Kosovo, he had a variety of appointments, including director of commitments in the Royal Marines' Command, chief of staff to an operational headquarters and diplomatic posts in Pakistan and New York.
Mark Bibbey said: "I'm delighted to be joining such a well-known and forward-looking charity which does such vitally important work. I look forward hugely to playing my part in taking its work still further forward."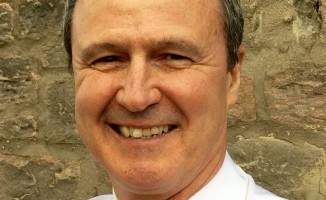 Retiring chief executive Ian McGregor joined Poppyscotland in 2009 and one of his achievements was overseeing the successful merger between Poppyscotland and The Royal British Legion, based in England, Wales and Northern Ireland, to form the largest armed forces charity group operating across the UK.
He said: "I've thoroughly enjoyed my time at the helm of Poppyscotland, working with and to support some pretty remarkable people. I've repeatedly witnessed the extremely high regard in which the Scottish public hold our armed services, past and present.
"I cannot speak too highly of their continuing determination to see that our veterans and their families are not disadvantaged by their service.
"I'm sure Mark Bibbey completely shares the goal I have had for Poppyscotland, to constantly strive to do more and better for those it serves. I'm certain he'll do a great job as the charity's new chief executive."
Poppyscotland uses money raised from the annual Scottish Poppy Appeal and year-round fundraising activity to provide a range of vital support to the armed forces community in Scotland.
This includes tailored funding and assistance as well as services in advice, employment, housing, mental health, mobility and respite.