Scotland's human rights commissioner makes case to Smith Commission
Scotland's human rights commissioner has urged Lord Smith to put democracy and social justice at the heart of reforms.
The Scottish Human Rights Commission made its submission to the Smith Commission last week in which it calls for it calls for democracy, participation, equality, social justice and fairness to remain central to Scotland's constitution.
Lord Smith of Kelvin is currently consulting with groups and organisations across Scotland with a remit to enhance and extend devolved powers.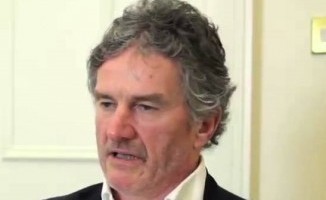 Calling for a series of measures to guarantee legal protection for human rights, whatever powers are devolved, the commissioner also stressed the importance of the right of the people of Scotland to participate in further constitutional reform.
Professor Alan Miller, chair of the Commission, said: "As we enter a period of constitutional change, there must be no regression when it comes to guaranteeing legal protection for human rights.
"Our submission to the Smith Commission sets out specific measures to ensure this, including entrenching the human rights protections in the Scotland Act and giving statutory effect to the Sewell Convention to provide a democratic check on reforms to UK human rights laws."
The Commission makes four recommendations to the Smith Commission: the reform process should include everyone in Scotland; human rights protections, contained in the Scotland Act must be entrenched; the Sewell Convention should be given statutory effect; and that a mechanism should be established to ensure that the UK Government's exercise of reserved powers is assessed for its impact on the human rights of people in Scotland.
The full submission to the Smith Commission is available online