Scottish appeal court refers Scotch Whisky Association challenge to minimum pricing law to European Court of Justice
Plans to introduce a minimum price for a unit of alcohol in Scotland face further delays after the Court of Session today ruled that a legal challenge made by the Scotch Whisky Association (SWA) should be referred to the Court of Justice of the European Union.
Health campaigners argue that the delay in implementing a minimum price of 50p a unit for alcohol, which was passed by the Scottish Parliament in 2012, is bad for Scotland's health and wellbeing.
Dr Evelyn Gillan, chief executive of Alcohol Focus Scotland said: "If the appeal judges feel that clarification is needed on technical matters then we can only hope that this process does not drag on. Every week that minimum pricing is delayed, another 20 Scots lose their lives because of alcohol.
"It is frustrating to see a policy that has been agreed through the democratic process being held up by big business, who care more about protecting profits than the health and wellbeing of the people of Scotland."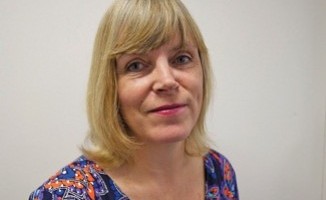 The SWA, which counts 90% of Scottish whisky producers amongst its members, argues that the act is illegal under European law.
The move is the latest chapter in a legal wrangle that saw an initial challenge of the act from the SWA and European spirit and wine bodies rejected. The SWA decided to appeal the decision last February.
The Scottish Government responded to the appeal ruling, saying it was confident that European Court of Justice will find in favour of implementing a minimum price of 50p a unit.
Health Secretary Alex Neil welcomed the referral from the courts and stressed that it was right this "precedent-setting case" was considered by the European Court of Justice, the highest authority on EU law.
He said: "The Scottish Government has always believed that minimum unit pricing is the right thing to do and will save lives. Scotland has a difficult relationship with alcohol and we need to urgently take action to tackle this problem that puts a huge burden on our society.
"The evidence shows that minimum unit pricing is an effective way to tackle alcohol-related harm."
Under minimum pricing a 70cl bottle of Famous Grouse, which currently costs around £13 and contains 28 units, would increase in price to £14.
Two litres of Crofters Apple Cider, at 5% alcohol, can currently be bought for £2.15. Its cost would increase to £5 under the law.