The Equality and Human Rights Commission has appointed Dr Lesley Sawers as its new Scotland commissioner.
Dr Lesley Sawers has been appointed as the new Scotland Commissioner for the Equality and Human Rights Commission (EHRC). She will join the commission's board for five years to oversee and steer the work of the commission
Welcoming the new appointment, EHRC chief executive Rebecca Hilsenrath said: "We are very pleased to welcome Lesley Sawers as a new member of the EHRC's Board of Commissioners. She has a wealth of knowledge and experience that will strengthen the commission's board and provide a powerful voice for greater fairness in Scotland. I look forward to working with her."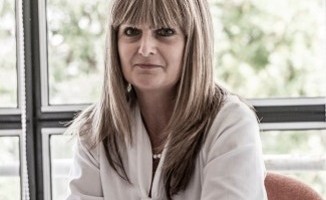 Dr Sawers said: "I am delighted to be appointed to the role of Scotland Commissioner for Equality and Human Rights. Equality and diversity are key elements in achieving a fair and just society and in delivering sustainable economic growth, not just in Scotland but across the UK. I look forward to working with government, stakeholders and partners to ensure we maximise the talents of everyone and provide opportunity and support to those most in need in our society."
EHRC Scotland director Alastair Pringle said: "Dr Lesley Sawers joins us at a very important time. Our publication earlier this year of 'Is Scotland Fairer?', the largest ever progress report on equality and human rights in Scotland, demonstrates that while much has been achieved, we still have a great deal of work to do. Lesley's knowledge and experience will help us on our journey towards making Scotland fairer for all."
Sawers is currently executive chair of GenAnalytics Ltd, a specialist analytical and market insights consultancy focused on business performance improvement linked to equality and diversity in the workplace.
Previously she was vice principal and pro vice chancellor for Business, Enterprise and Innovation at Glasgow Caledonian University and chief executive of the Scottish Council for Development and Industry. She has also held senior leadership positions at ScottishPower, Royal Mail, CACI, Glasgow Chamber of Commerce and VisitScotland.
Sawers holds a number of senior public appointments with a focus on equalities, social justice and economic growth. She is deputy chair of the Scottish Environmental Protection Agency, a trustee of Glasgow Life and a non-executive board member of Glasgow City Marketing Bureau. She is also past chair of Action for Children (Scotland).
Last year she completed a major independent review into the Role and contribution of women in the Scottish Economy.