Animal welfare charity OneKind has appointed a new director.
Harry Huyton, formerly programme manager for the Cambridge Institute of Sustainability Leadership at the University of Cambridge, succeeds John Brady who left the charity to take up a fundraising role at St Andrews Hospice.
Commenting on his new post, Huyton said: "OneKind is a small charity which punches well above its weight doing excellent work driving forward the animal welfare agenda. I'm thrilled to be taking over as director and look forward to embracing the challenges this brings."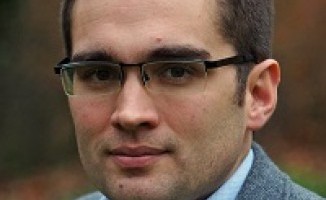 Bringing with him a wealth of knowledge in campaigning and policy, Mr Huyton spent almost nine years at the RSPB, with over four of those as head of climate change policy and campaigns.
He added: "This is an exciting time to be joining a campaigning charity as we head towards the Scottish Parliament elections.
"OneKind will be playing a key role, working with all parties, influencing manifesto commitments to improve legislation to protect animals from needless suffering."
Mr Huyton took up the role in mid August.