The Scottish Government's new planning bill has been met with disappointment by environment, place and planning bodies
The Scottish Government's new planning bill risks shifting even more power from communities to central government, campaigners have said.
Third sector groups have hit out at the bill, published today, claiming it doesn't go far enough and may even provide less protection to Scotland landscape and environment than existing laws.
Scottish wild land charity the John Muir Trust (JMT said the bill gives Scottish ministers almost carte blanche in making the final planning decisions on industrial-scale developments.
Helen McDade, head of policy at the charity, said it was disappointed in the bill. "Public opinion, often expressed through community group submissions, clearly favoured a rebalancing to give fair weight to local communities' concerns as opposed to developers' wishes.
"In particular, an Equal Right of Appeal for communities had very significant support and the trust is very disappointed to see that the government has not listened on that and this bill seems to bring in a further centralising of control over planning."
The charity says the introduction of a new layer of public engagement, called Local Place Plans (LPPs), will be pointless if they do not have official status. As it currently stands, JMT argues the public may spend time and effort developing LPPs only for a minister to grant permission to plans at odds with them.
JMT is also critical of the removal of a local authority's right to produce supplementary guidance regarding major planning decisions.
McDade added: "All this risks adding up to further, unaccountable ministerial decisions on issues better decided at a more local level. Developers' assertions of economic gain should not be allowed to override the environmental and social factors."
Place charity Planning Aid Scotland (PAS) also called on the Scottish Government to revise the bill to create a more positive, collaborative planning system.
PAS chief executive Petra Biberbach said the bill in its current form doesn't go far enough.
She said: "PAS wants to see a planning system that is much more positive and inclusive. This involves working with local communities, planners and other stakeholders at the very beginning of the planning process in order to encourage a more collaborative approach based on meaningful dialogue and trust.
"This bill is a real opportunity to bring about a real and meaningful change in the way we engage people in the decisions about their places, and we think the Scottish Government needs to be bolder and more ambitious in its approach. Whilst there is a lot in the bill around engaging communities earlier in the process that we welcome, there needs to be more detail on how this will achieved and what processes will be in place to ensure that it happens in meaningful way."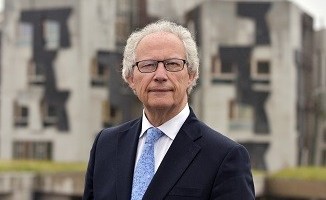 The chair of the Scottish Alliance for People and Places and former First Minister of Scotland the Rt Hon. Henry McLeish echoed Biberbach's call for a more ambitious bill.
He said: "In some communities in Scotland, planning is viewed as an imposition – something done to us by big developers in partnership with local government. It's about our neighbour's extension. It's about stopping the development we don't like, rather than working together to plan the positive developments we want to see – local parks, schools, hospitals, and, crucially, housing. In many other communities, especially in deprived areas, some people may not even know the planning system exists, let alone how to get involved.
​"​We want to see a move to a much more inclusive, holistic and innovative system of planning, where there is systematic and robust engagement with local communities and all stakeholders from the outset and throughout the entire process.
"This requires a transformational culture change which involves articulating a compelling and positive vision for planning, rather than simply making technical changes."
The Scottish Alliance for People and Places is a collection of organisations working across the place-making and planning sector. The group includes a range of professional and third sector bodies including the Royal Institute of Chartered Surveyors, the Royal Town Planning Institute, Paths for All, the Scottish Federation of Housing Associations and Planning Aid Scotland.
It was formed in recognition of the opportunity to build a more inclusive, respected, efficient and ambitious system of planning that puts people at the heart of their places.