Alex Scott was a driving force behind accessible travel in Scotland, writes John Legg, director of RNIB Scotland
Alex Scott, who passed away from cancer on 29 August at the age of 65, was a tireless campaigner for blind and partially sighted people in Scotland.
He was registered blind himself when he was 28 and was an active member of the Community trade union for 36 years. He was also a member of the National League of the Blind and Disabled (which merged with Community), the Federation of Blind and Partially Sighted People and RNIB.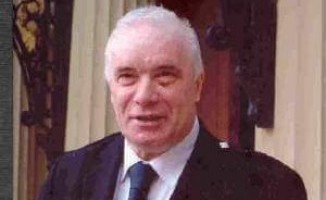 Most notably, he became the driving force behind a campaign to allow free rail travel to blind and partially sighted people, which led to the Scottish Parliament agreeing to this in 1999. His own efforts were rewarded with a deserved MBE.
Among his other causes, Alex fought to keep the Blind Craft factory in Edinburgh open. Although it did finally close, this facility for workers with sight loss would have shut far earlier if not for his efforts. He also stood as an independent candidate for both the Westminster and Holyrood parliaments.
Alex was a tremendous champion of causes to improve the lives of blind and partially sighted people, always there and always somebody you could rely on. His sense of humour and his companionship will be missed by hundreds of people across Scotland.
His greatest success, and his legacy, in securing free travel, a campaign in which he was instrumental, has made an enormous difference for so many people. Alex exemplified active citizenship, demonstrating by personal example just what a determined person with sight loss can achieve. He will be a great loss to us all.
Alex met his much-loved wife Margo at a rambling group and they were married two years later. Alex was also a much loved brother – to Fiona, Ann and June – and uncle and great-uncle.
John Legg is director of RNIB Scotland.