Gay couples are being put off from fostering children in need of homes because of prejudice, Action for Children has said.
Sexuality is a major barrier to becoming a parent, with one in two gay people in Scotland believing they can't foster or adopt.
A survey by Action for Children (AFC) reveals prejudice and discrimination has had a major effect on the way lesbian, gay, bisexual and transgender (LGBT) people view the role of parenting.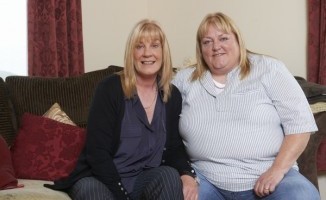 Some 295 out of 400 LGBT people surveyed had been told – often by their own family – that they shouldn't be a parent.
The findings are particularly concerning as they come a week after Stonewall published research revealing LGBT people do not feel confident reporting hate crimes directly to the police because of prejudicial attitudes and fear of not being taken seriously.
However Carol Iddon, director of children's services at AFC, said those attitudes were now being challenged.
"Being a good parent has nothing to do with being gay or straight. Just now there are 16,200 children in care in Scotland. If just 1% of the LGBT community adopt or foster this could plug this gap and ensure every child in the country has a loving home."
Tracy Davison and Jenny Godbold from Skye fostered a boy after the law changed to give same sex couples equal rights to look after youngsters.
"If you want to foster then go for it," said Davison. "Don't be embarrassed or nervous about asking if you have what it takes."
"We don't hide who we are and he has never been bothered about being fostered by a gay couple."