Foodbank referrals rise by 17% as low income increases and benefit cuts worsen
Foodbank referrals have reached record numbers in Scotland with figures showing a 17% rise on last year.
Statistics from the Trussell Trust show that over 60,000 referrals were made in the six month period from April to September with delays in receiving benefits the most commonly cited reason for a client needing emergency food.
About 28% of recipients said benefit delays or sanctions were the main reasons they needed support which is the same proportion as last year.
But people needing assistance who are on low income rose from 18% to 21%.
The figures also suggest that a disproportionate number of people are being referred to food banks in Scotland compared to other parts of the UK.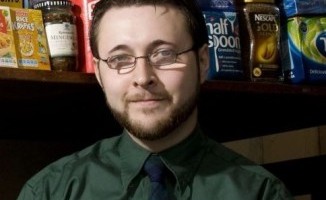 Ewan Gurr, the trust's Scotland network manager said difficulties related to welfare benefits are still driving the majority of people to foodbanks but now one in five of those referred is on a low income.
"Among that number is a growing body of people in low paid employment who are simply unable to make the pay cheque stretch far enough when crisis hits," he said.
"The increasing instability of the oil, gas and steel industries has already led to significant numbers of people being made redundant and figures revealed in the last week also show that unemployment has risen in Scotland while decreasing in the rest of the UK."
A UK government spokesman denied welfare reforms were leading to increased food poverty in Scotland.
They said: "Our reforms have secured record employment, a near record number of job vacancies and a growing economy.
"We maintain a strong social safety net and continue to spend around £80bn on working age benefits.
"We know that the reasons for food bank use are complex and overlapping and it is spurious to claim that it is driven by changes to welfare.
"Work remains the best route out of poverty and thanks to this government's long term economic plan thousands of people are experiencing the dignity of a job, the security of a wage and the peace of mind that comes from supporting your family, many for the first time."