Figures show social firms' impact on employment and the economy is growing
Social firms in Scotland are thriving, creating employment year-on-year as well as boosting local economies.
A reportfrom lending body Social Investment Scotland revealed that 66 of its customers created or sustained 1,300 jobs over the past year and generated a turnover of nearly £50 million.
The report paints an optimistic picture for the sector in 2015 with 66% of customers reporting increasing turnover on the previous year and 73% anticipating further increases in the year ahead.
And it shows that, crucially, year on year, customers have shown a significant reduction in grant funding and uplift in trading income.
The percentage of customers reporting no grant funding has grown from 12% in 2012 to 19% in 2013 and now stands at 30% in 2014.
The report comes on the heels of SIS's evaluation of the £31.8 million Scottish Investment Fund, which has supported 67 organisations across 20 of Scotland's 32 local authority areas over the past six years, allowing them to improve effectiveness, increase trading and build capacity.
Access to investment finance is key to unlocking the value of the social enterprise sector
Social Investment Scotland's chief executive, Alastair Davis, said: "Ultimately what this data tells us is that social investment is working. Not only are we seeing organisations sustain jobs, increase their turnover and grow in capacity, they are becoming less dependent on grant funding as a result of investment.
"Particularly as the relationship between economic growth and social justice in Scotland's future is being hotly debated by political leaders, this report highlights the valuable role that the social enterprise sector has to play.
"Access to investment finance is key to unlocking the value of the social enterprise sector.
"We're pleased to have leveraged a significant amount of new capital this year with the launch of the £16 million Social Growth Fund and aim to grow our funds under management further in the coming years to build on this success."
Meanwhile, a significant number of the UK's social enterprises are exporting goods and services, according to a separate report published this week, but greater support is needed to help them break into new markets overseas.
The Exporting Social Enterprise report, published by the British Council and Social Enterprise UK found that almost half of social enterprises surveyed (46%) saw an increase in income from trading overseas in the last quarter.
In a sign of business optimism, two thirds said they expected an increase in income from exporting in the next three months.
Peter Holbrook Social Enterprise UK's chief executive, said: "Building a strong export market is one of the UK's major priorities to help grow its economy.
"We want to ensure social enterprises are at the heart of this, their work is vital to help tackle some of the greatest global challenges of our time."
Positive impact of social investment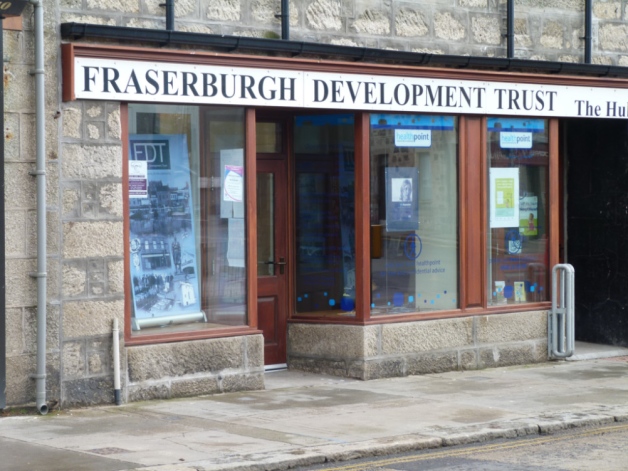 FraserburghDevelopment Trust(FDT), a membership-led charity, was formed by the community to regenerate the local area.
Run by four staff and 15 volunteers, its main goal is towork with locals to bring positive change to Fraserburghand the surrounding area.
John Smith's Bakery in New Pitsligo opened in 1903 and has since been at the heart of the community, providing jobs in a small village with limited public transport links.
When it was set to close due to owner retirement, the trust secured £130,000 investment from Social Investment Scotland to acquire the bakery and secure much-needed jobs.
The acquisition saved 27 local jobs in total and is now helping FDT further its vision of supporting Fraserburgh as a desirable location to live, work and visit.
Now operating as a social firm, the bakery's surpluses go towards creating new training and employment opportunities for young and disadvantaged individuals in the community.
Currently, FDT is continuing to fundraise to build a purpose-built bakery and training facility.