The Scottish Government, trade unions and councils show their dedication to creating an equal, fairer society for gay people
Organisations and individuals across Scotland are being urged to fly the rainbow flag throughout the Commonwealth Games.
The Scottish Trade Unions Congress (STUC) is urging the government, councils and its own members join its campaign to show solidarity with the LGBT community across the Commonwealth.
The flag will fly on the STUC headquarters in Glasgow for the duration of the Commonwealth Games, with trade unions across the city and throughout Scotland joining in by flying the flag on their own buildings.
The Scottish Government will also raise a rainbow flag outside St. Andrew's House alongside the Commonwealth flag and the Saltire for the first time in its official history.
Grahame Smith STUC general secretary said: "42 out of 53 Commonwealth countries criminalise homosexuality resulting in LGBT people being subject to harassment, degrading treatment and even imprisonment or death. This is simply unacceptable and it is right that we should use our Commonwealth Games to raise awareness and promote a more positive vision of the future for a persecuted minority.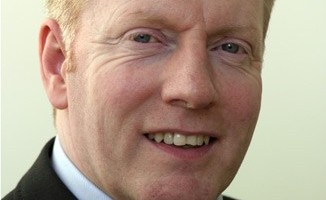 The response to the campaign from trade unions, the Scottish Government, and other public bodies across Scotland has been extremely positive and we hope that by flying the rainbow flag we can offer a message of hope to LGBT people across the Commonwealth and remind everyone that LGBT people exist in all countries and their rights should be respected."
Shona Robison, cabinet secretary for the Commonwealth Games, welcomed the move.
"The Scottish Government continues to fly the flag for equality across the world and we are pleased to support this initiative," she said.
She added: "I agree entirely about flying the rainbow flag during games time, it's important we reinforce our strong support for and commitment to progressing equality and human rights issues.
"The Commonwealth Games is a chance for us to speak directly to our Commonwealth partners, to share our journey to a more equal society and how we continue to promote LGBT rights. As a patron and sponsor of Pride House, we have put a home for Scotland's LGBT community and visitors from near and far right at the heart of Glasgow during the Games and I hope others join us in flying the rainbow flag."