​SCVO is collating third sector responses to the Smith Commission
The third sector has been given two weeks to formulate its ideas on how Scotland should be governed.
Lord Smith of Kelvin – the man tasked with overseeing the process of devolving more powers to the country – laid down the tight deadline after holding talks with the Scottish Council for Voluntary Organisations (SCVO) this week.
He is collating findings from across Scottish public life which will form the basis of a bill which to be launched in January which will start the process of handing more powers to the Scottish Parliament
SCVO is now asking the charity and voluntary sector to feed in their views into the Smith Commission.
A closed-door deal on what powers are to be devolved isn't good enough – we need to renew our efforts to get people involved in our democracy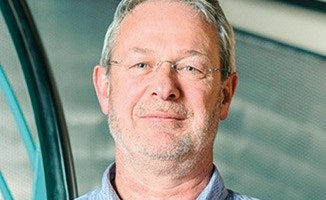 Chief executive Martin Sime said: "SCVO has agreed to provide Lord Smith with initial views from across the third sector about the powers and purposes which, if devolved to the Scottish Parliament, could make a real difference to the lives of the people and communities we serve.
"The key is being clear about what we want to do and the powers we need to it.
"!It is very important that the experience of voluntary organisations, charities and social enterprises can be brought to influence these developments and, although the timetable is very tight, I am sure that many organisations will want to have their say.
SCVO has been working with the Scottish Trades Union Congress, the National Union of Students Scotland, faith communities and others on how civil society can build on the energy unleashed by the referendum and create a more bottom-up engagement in public life.
"Politicians, community leaders, all of us, need to spend more time listening to those who are too often excluded or marginalised from such processes," said Sime.
"A closed-door deal on what powers are to be devolved isn't good enough – we need to renew our efforts to get people involved in our democracy."
In 2012, an Ipsos Mori poll commissioned by SCVO revealed what powers people believed should be the responsibility of the Scottish Parliament.
At that point there was an appetite for only defence, foreign affairs and international development to stay within the control of the UK parliament.
The survey showed that 80% wanted housing and homelessness policy devolved, 69% sports and culture, 69% environmental policy, 67% welfare and benefits, 64% employment law, 64% energy policy, 57%economic policy and 57% taxation.
To contribute views to the Smith Commission, email [email protected] by Monday, 6 October.
SCVO is also organising a third sector summit on 20 November in Glasgow to hear from a wide audience not just about the new powers but to discuss what needs to be done with them.