Leading anti-stalking campaigner argues that a stalking register may be going too far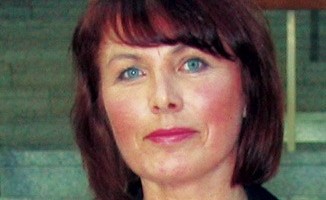 Introducing a stalking register may not reduce the number of victims of the crime in England and Wales and instead authorities should learn from Scotland, a leading anti-stalking campaigner has said.
Ann Moulds, 55, founder of Action Scotland Against Stalking and a previous victim herself, responded to a call from the family of an English woman who was stabbed 71 times by an abusive ex-boyfriend.
Moulds, who lives in Ayrshire, said that the system south of the border is "miles away" from the place it would need to be to successfully run a stalking register.
She said the police and courts must take the crime more seriously in England and Wales before introducing a stalkers register, which she told TFN may not deter perpetrators anyway.
"It was horrible what happened to that poor woman, but the police should have foreseen such a danger at the time," she said.
"He had psychological issues and a long, violent history. It could have been dealt with in a better way and she could have been saved."
It was horrible what happened to that poor woman, but the police should have foreseen such a danger at the time
The campaigner, who succesfully fought for tougher stalking laws in Scotland, was responding to a call from John Clough from Barrowford in England. Clough's 26-year-old nurse daughter died following the brutal stabbing outside her work in 2010.
Speaking in his local paper this week Clough said: "The idea of having a register that shows the previous history of these people has got to be a heads-up for victims.
"The courts have got powers under new stalking laws to lock people up for five years and we're just not seeing proper use of these laws at all. Stalkers are still getting off with a slap on the wrist. The courts aren't treating stalking with the seriousness it deserves.
"If a stalkers register could be given the same importance as the sex offenders register it would have a significant impact."
Action Scotland Against Stalking successfully fought for the introduction of specific laws focused on stalking in Scotland in 2010. The move has helped to bring 43% of over 1,600 reported cases to justice in the three years until December 2013.
As a result of this, Scotland has an 85% higher conviction rate than England and Wales. According to Moulds, authorities down south should provide better training and support so that victims can have more faith in the law, before creating a register.
"We need to take a look at the reasons why we should have a register. We need to examine the purpose and the criteria for people who are put on it. Who will have access to that information?
"The trouble would lie in blanket generalising all stalkers as serial offenders – when it could just be a one-time offender who couldn't get over their last relationship and made a mistake."
The stark truth about stalking
1 in 25 women aged 16 to 59 are a victim of stalking every year
Stalking affects around 1 in 5 women and 1 in 10 men
Over a third of female victims were stalked by current or former husbands and 14% by men in a present relationship
A third of victims lose their job, relationship or have to move as a result of being stalked
44% of stalking cases lead to violence