​Poor year for TalkTalk sees CEO donate her bonus to autism charity
Head of telecom giant TalkTalk is to donate her entire bonus to a single charity.
Baroness Dido Harding said it was a personal decision to donate her £220,000 bonus to Ambitious about Autism.
TalkTalk saw its profits halve last financial year due to a cyber attack, the handling of which was criticised by shareholders.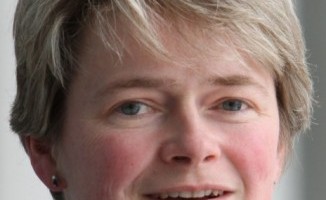 The company alerted all its 4 million customers about a data breach when the reality was only 156,000 were affected.
The information commissioner also criticised the company for not alerting customers about the hack sooner.
Harding's total compensation for the year to the end of March was £2.8 million, including nearly £2m as part of a long-term incentive plan, according to the company's annual report.
"Throughout the cyber attack, we worked hard to put our customers first, and we know that they have appreciated our efforts and our honesty throughout," she said.
"Nevertheless, last October was a challenging period for TalkTalk and its customers and, in recognition of that, I have made a personal decision to donate my bonus to our charity partner."
TalkTalk's saw pre-tax profits fall more than 50% to £14m, compared with £32m the previous year.