The special event was organised by Glasgow Afghan United and saw politicians from across different parties come together.
Afghan refugees to Scotland have been given an official welcome by MSPs from across the political spectrum at the Scottish Parliament.
Shona Robison, Cabinet Secretary for Communities, Social Security and Equalities, gave the keynote speech at a special event organised by Glasgow Afghan United (GAU).
Newly-arrived Afghans travelled from Aberdeen, Dundee, Falkirk, Glasgow and Greenock to attend the evening event, along with others currently living in Edinburgh.
Those in attendance hail from many different Afghan regions and peoples, but are all now part of the growing Afghan community in Scotland.
Sponsored by Bob Doris MSP, the event on Tuesday also attracted MSPs from across parties, who joined together to show their support for the families now working to make new lives in Scotland.
The event also heard from Dr Sabir Zazai, chief executive of the Scottish Refugee Council, and was attended by representatives of Police Scotland and the Universities of Glasgow and St Andrews.
All 32 local authorities have committed to doing their part to welcome households who fled the Taliban takeover last summer.
Most of these have been resettled as part of the UK Government's ARAP scheme, which was designed for those who had aided UK efforts in Afghanistan, such as translators and security personnel, and their immediate dependents.
Ms Robison told those assembled "this is your parliament" with Abdul Bostani, the director of GAU, adding: "New Afghan Refugees to Scotland have arrived in terrible circumstances.
"They have had to flee their home country because the Taliban has taken over again. They have arrived with few belongings and endured a chaotic evacuation, the separation from friends and loved ones, the stress of leaving, the guilt of having left.
"Trust me, I understand this. I myself came to this country as a refugee. I was 18 and I was alone, but I found community here.
"And I know very well what else the New Afghan Refugees have arrived with - skills that can fill gaps in our labour market; professional experience that cannot be bought; talents, dreams, hopes and potential.
GAU was formed in Scotland's biggest city 17 years ago and remains refugee and migrant-led.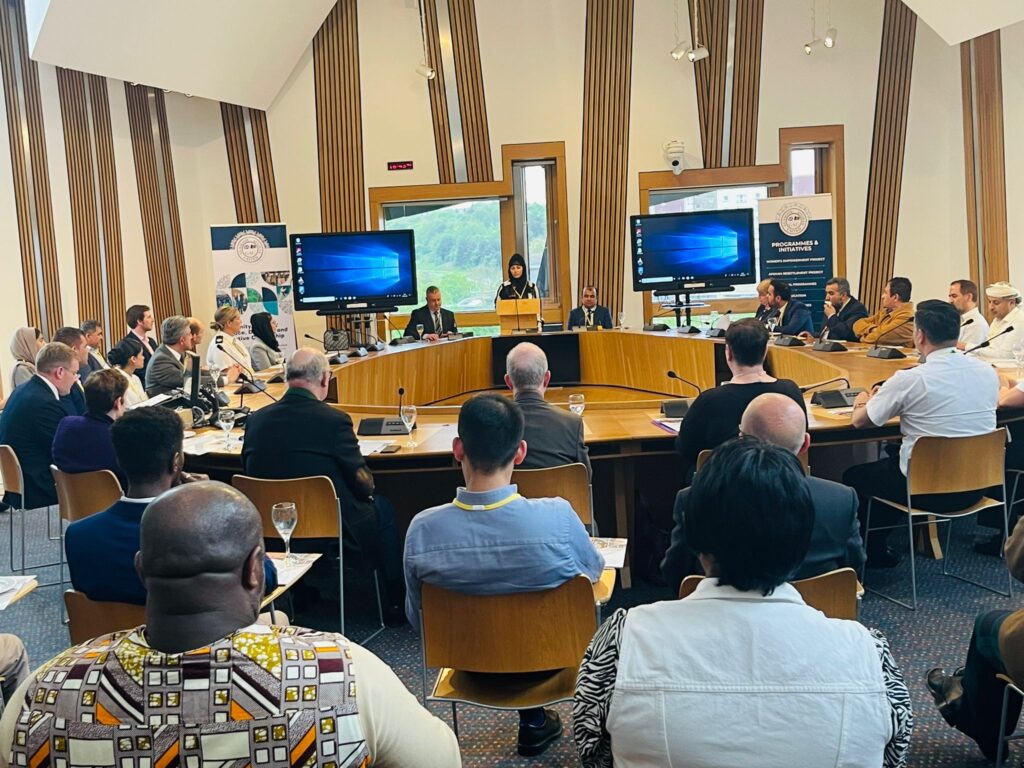 The charity is working in partnership with the Scottish Government on Afghan resettlement and supporting people in housing, education, employment and more.
Mr Bostani said: "I would like to thank every one of the MSPs and honoured guests who attended this very important event.
"When I think about the potential of this community, I too am filled with hope. These are incredible people who can be assets to this country.