​As OSCR celebrates its 10th year, chief executive David Robb outlines how the regulator is playing its part to help the sector
At 10 years old the laws regarding regulation of charities in Scotland are ripe for a bit of revisiting, the chief executive of the Office of the Scottish Charity Regulator (OSCR) says.
With a year of tabloid charity scandals – from the death of 92-year-old poppy seller Olive Cooke right up to the most recent story of Age UK's energy deal with E.ON – charities have taken a bit of a kicking publically.
To play its part in any attempts to improve the image of the sector, David Robb, who has been at the helm of OSCR since 2011, says the regulator has already started to put in to place ways to modernise how it works in a bid to help the public have a greater faith in our organisations.
For example, to improve transparency, from April 1 the regulator will be starting to publish the reports and accounts of charities with an income of over £25,000 – that's about a third of all charities– and all SCIOs online.
The report format charities use to supply their annual accounts is also being tweaked with questions focussing on governance as well as finance so the narrative of the charity can be more easily understood by anyone – including members of the public.
We think charities do themselves a favour by describing the impact they have made

David Robb
"Transparency is absolutely crucial," Robb told TFN.
"We think charities do themselves a favour by describing the impact they have made.
"Their supporters want to know that the donations they have made is getting through to the cause and having a real impact. We want to see an annual report that tells that story.
"Accounts are an important part of it but you need the story as well as the financial detail."
Trustees, of which there are around 180,000 in Scotland, are being encouraged to submit reports using the OSCR website and they will also be expected to formally declare to the regulator any significant incidents their charities are involved in, for example fraud or alleged abuse.
Rather than the process being seen as a hindrance, Robb – who started out in the third sector 26 years ago when he held found Venture Scotland – says it should be used as a checklist by trustees that their charity is being run properly.
"I think in the early years when OSCR was established and returns had to be made, a story started to emerge that 'you are doing it for OSCR' – you should be doing it because its good governance and that's the right way to run your charity.
"Submitting returns to OSCR should just be confirmation that you are accounting to your own stakeholders and managing your charity correctly. There shouldn't be extra effort required to comply with OSCRs regulatory regime."
The new way of reporting, coupled with improvements made over the last few years so that 90% of reports are now filed in an "acceptable standard", will free up some of the time spent by the 50 or so OSCR staff based in Dundee to focus on priority areas such as looking more closely at charities not doing so well and offer support as well as sanctions where needed.
It is the area of sanctions though that Robb reveals an interesting approach.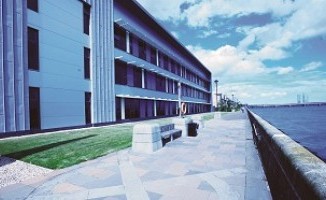 Unsurprisingly he would like more – but perhaps not as expected is his suggestion that OSCR would like to add to its powers by being given the option to hand out less severe penalties.
"We sometimes say that the powers our legislation – which is 10 years old and is probably ripe for a bit of revisiting – gives us are quite draconian.
"They are last resort powers – so we could disqualify trustees or we could intervene and put a factor in to run a charity – but what we don't have are any yellow cards, we don't have any intermediary sanctions.
"Sometimes we feel the powers we have are almost all at the heavy end of the spectrum and something in the middle might be more effective.
"Most of the time charities are trying to do the right thing and they shouldn't feel the full force of heavy duty regulatory action they might just need a bit of reminder and a warning."
Despite all the headlines, there was little opportunity for OSCR to be too heavy handed last year.
Of the over 24,000 registered charities – the most there has ever been – OSCR only received about 300 complaints about charities in Scotland.
Unwilling to step in to the Age UK fundraising row, Robb would only concede that any fundraiser should avoid putting its long term reputation in jeopardy by fundraising in a way that is alienating your supporters.
His message is simple: "You might be able to sustain a short term dip in your cashflow but a dip in your reputation is much harder to recover from.
"The best safeguard for public trust and confidence is to have full disclosure and transparency because if donors don't feel confident when they have given money over to a charity then they will vote with their purse.
"You should be able to explain and defend the decisions you take as a trustee to your supporters – it shouldn't be done in secret."
You should be able to explain and defend the decisions you take as a trustee to your supporters – it shouldn't be done in secret
While in England the Fundraising Standards Board is to be replaced by a new regulator of fundraising no decision has been taken on what should happen in Scotland.
Robb welcomed the "healthy debate" that has been going on north of the border adding OSCR has contributed to a working group convened by the Scottish Council of Voluntary Organisations (SCVO).
Would OSCR like control of fundraising in Scotland, as some have suggested?
It's a logical suggestion, Robb admits.
"It was interesting when there was a survey done in an earlier part of the process that it was shown there was an expectation that the Scottish charity regulator would actually have a bigger role around regulating fundraising and there is a logic there.
"I've always believed if you have got a charity regulator and fundraising is one of your biggest contacts with the charity world you would expect the charity regulator to be a bit more involved so if the proposals come through and suggest we can get to a clearer safer system and that means OSCR plays a different role then we will certainly not have a problem with that.
"The current system is pretty complicated and I think one of the issues is that people have found it a bit hard to understand and a bit hard to operate, we would love to see the current debate take us to a place where we get a clearer simpler system that the donor understands and how to operate and navigate and that charities understand and are confident about operating.
"Charities must have the right to ask and the public must have the right to say no and getting that responsible balance struck is where we need to get to now."
10 years of OSCR have come and gone and if all goes well so will another 10. Whether Robb will still be chief executive in 2026 is anyone's guess. Even he himself doesn't know.
"I haven't made any decision about where I might end up," he adds.
"I'm still a relatively young man – I'm not thinking about retirement yet.
"It's a great job I fell genuinely privileged to work in the voluntary sector.
"Since I've came to this job I've tried not to forget what it is like to be on the board of charity struggling to work out our business model to get the funds in, to articulate what our purposes were and to start employing staff and building sustainable processes
"I think OSCR has established itself as a regulator that is a positive facilitative supportive force. We want to see a flourishing charity sector and we want to support trustees do the valuable thing that they do.
"I love my job."