David Bryan reflects on the power of re-establishing relationships and how coaching can help build the long-term resilience of Scotland's third sector
The current lockdown has given many of us the opportunity to pause, reflect and evaluate our relationships - both with ourselves and others.
Through our conversations with our partners, the value of coaching has now more than ever become clear to us. In the current reality there is a need to create coaching opportunities for leaders to gain greater clarity, focus and insight into how they can lead and manage during this challenging time.
Eleven years ago, on one of my first days as an SEA hub manager, I attended the last day of a leadership certificate programme in Oban.
Facilitated by Karen Darke, the twelve days brought together third sector leaders from several social enterprises in the town, all of which have since flourished and several grown out of all recognition. It had obviously been a powerful experience for everyone, and particularly for Nick Wesley, who at the time was relatively new in post managing the sizeable social enterprise Atlantis Leisure.
Over the last 11 years, as Nick has grown Atlantis into one of the leading social enterprises in rural Scotland, he's followed from a distance Karen's own adventures. Quite literally - as Karen has sit skied across Greenland, canoed around Patagonia and become Paralympic hand bike champion, amongst other things.
Then Covid-19 hit. Atlantis took the inevitable decision to close down, and the last decade of hard work and growth was suddenly at risk. Nick's response was to take up the open offer of coaching support from the academy.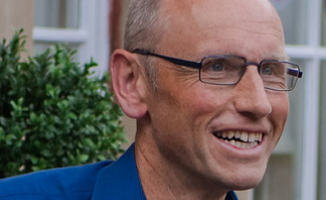 It was my pleasure to arrange for that coaching to be provided by Karen, herself on lockdown in her training base in Mallorca, her own plans for Tokyo 2020 on hold.
The link between a facilitator and learner is a powerful one, even when many years removed. Part of our response to the current crisis is to re-establish those links, as well as reconnecting past cohorts of learners to create opportunities for reflection, thinking and action planning.
I don't think there is anyone in the world better placed to support Nick in this than Karen, whose own experiences and understanding of managing change are without parallel. My own reflection is on the power of learning, and of its value, particularly in the most difficult of times.
Why not take some time and consider: Post-Covid-19, what do you want your relationships to look like? In your team, your organisation, with others in the third sector and with clients? What would you like to tell future generations about what you learned during the crisis?
Taking time with an experienced coach and leader to understand your experiences, and explore your ideas and potential solutions, can be extremely helpful in building both your personal resilience and the long-term resilience of your organisation.
Find out how we can support you and your organisation with coaching opportunities:
Social Enterprise Academy is currently providing coaching support for third sector leaders at no cost.
Karen Darke is an associate facilitator with the Social Enterprise Academy and director of Inspire and Impact. She is sharing her experiences, reflections and learning in a blog series called Inner Gold.
David Bryan is Highlands and Islands hub manager at the Social Enterprise Academy