Ade Neill took up counselling after the death of his friend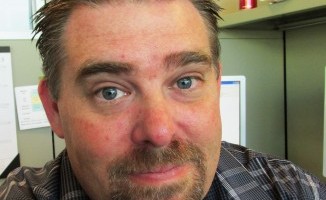 I admit I've never been much of a charity supporter. I've done my bit but never aligned myself to any one cause.
Then my best friend suddenly took her own life and in a quest to find answers I turned to a number of support groups for help.
It'll be five years next month since Julie died. I knew she'd been struggling but I didn't know the extent. The last thing I suspected was suicide. She had so much going for her.
I ended up depressed myself. I turned to counselling for support from groups in my area. Then I started to volunteer with Highland Recovery in Inverness.
It led me to take a two-year counselling course and now I volunteer for Highland Recovery helping people with ill health in the region.
Up here the statistics for people taking their own lives are worrying. Despite much number crunching and political intervention I believe rural areas suffer worse because of more basic factors such as isolation, a lack of amenities and less access to the support more populated areas enjoy.
We especially need more volunteers.
It could be argued that since we don't get paid we may actually be even more dedicated than our paid equivalents
I think those who have experienced mental ill health themselves are often best placed to go on and provide support. For many it becomes part of their recovery. It's not essential. But I believe it gives you a greater empathy and understanding when it comes to supporting others.
I see all people across the spectrum – from young people with mild anxiety issues, people with clinical depression to those who have thoughts of suicide.
Most are referred from medical professionals but also we get referrals from word-of-mouth.
That points to a bigger issue of awareness. People often don't know where to turn when they are in the greatest need. Doctors are often ill equipped; they are just too busy.
Counselling services in the third sector play an essential part in preventing people's mental ill health becoming unmanageable. Being a counsellor is a hugely rewarding role but there are simply not enough of us providing support.
I'm a firm believer that while paid professionals are essential, unpaid volunteers play just as important a role. Indeed, it could be argued that since we don't get paid we may actually be even more dedicated than our paid equivalents.
Support is often a question of resources but also it is down to the fact people still see mental health as a taboo subject. That needs to change.
Highland Recovery is a voluntary organisation and has no affiliation to Highland Recovery Network
Want to support mental health groups?
Ask volunteer centre/third sector interface
Consider a counselling course
Volunteer for befriending schemes