Ian Todd of People Scotland provides hints and tips for charities aiming to transform their business model.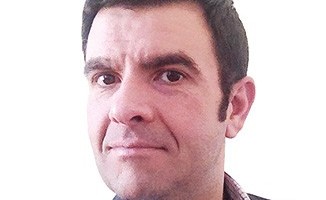 Business transformation is about making fundamental changes to how business is conducted to cope with a shift in market environments – at least so says Wikipedia. In short it is the process by which organisations drive the changes they need to make in order to survive and prosper.
Here are a few thoughts on how organisations can help the transformation process and meet the changing landscape that is the voluntary sector in Scotland today.
Productive trustees
The right mix of skills and experience at board level can add significantly to an organisation's ability to function, adapt and prosper. Each trustee should have a clear understanding of their role and how their particular skills and experience will help the organisation achieve its mission. As a trustee of Birthlink, a colleague and I conducted a tender and implementation process for a new website in 2013: an example of trustees using their skills to deliver a valuable project at no cost to the business.
Peer support
Someone, somewhere, will have faced the same challenges you are currently wrestling with.
Communities of best practice, intermediaries, or umbrella bodies can form useful resources for information, advice and support. For example, when researching a market you may be able to save time and effort by identifying a peer who has already done the same. From my involvement in the creation of the Scottish Charity Finance Group LinkedIn group I know how valuable these resources can be.
You are not expected to be an expert in all areas of business
Partnering
Seek partnerships with commercial organisations whose footprint, expertise, or service proposition most closely matches your business needs. A positive partnership arrangement can be delivered through a corporate social responsibility or continuous professional development programme. Either way, it can be a route for your organisation to secure the resources, skills and expertise it needs at little cost, while providing a valuable opportunity for your partners.
Using interim resources
This is an effective way of filling a temporary skills gap, whether in relation to a role or a project. Make sure there is a skills transfer to your organisation as this can help grow capacity while reducing future dependency and can be included as an assignment deliverable. When procuring interim resources, be sure to match not only the relevant skills but also the individual fit for your organisation as the right appointment here is crucial.
Talk to someone
And don't worry that this may take you out of your comfort zone. You are not expected to be an expert in all areas of business and almost all voluntary sector organisations have their origins in the emotional rather than the commercial. As a senior manager however, you are expected to ensure your organisation has access to the knowledge and expertise required to move forward in these changing and challenging times.
Transforming any organisation is no easy matter but by working smart and having access to the right resources it is certainly achievable.
People Scotland is a trusted provider of advice and resource solutions to Scotland's voluntary sector. If you would like to discuss any of the issues raised in this article or other related business challenges please call 0131 220 8252 or email [email protected]
Ian Todd is founder of People Scotland, trustee of Birthlink and sits on the executive committee of the Scottish Charity Finance Group.