Do you have staff with caring responsibilities and find it challenging to know how to support without losing them? Employers are increasingly recognising the need to get the balance right – helping both the employees and the organisation benefit.
Carers Scotland is calling on third sector organisations to join the growing number of Carer Positive employers across Scotland so that more carers, and you as employers can enjoy the benefits of a caring and supportive workplace. The pioneering scheme, now in its fifth year recognises employers for their commitment and actions in developing carer friendly and inclusive workplaces which contribute to improved employee wellbeing and retention.
By 2030 it is estimated that there will only be 63% of the population who are of working age, reinforcing the need to support those we currently have to stay in work, despite increasing caring demands on workers as the population continues to age.
Research by Carers Scotland/Carers UK reveals that more than 300,000 people in Scotland have quit their job to care for a loved one who is older, disabled or seriously ill. The average number of carers in the workplace is 15% across the UK, meaning almost 400,000 people in Scotland are juggling their paid job with caring. That is one in seven of all workers in Scotland. As the population ages, this figure will continue to rise. The importance of having the right workplace support and flexibility cannot be underestimated – to carers, their employers, and society as a whole.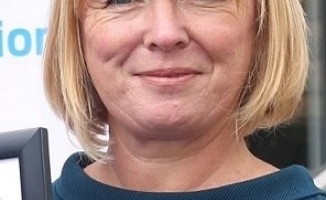 Over 180 organisations across Scotland are now recognised as Carer Positive employers, many from the third sector, including SCVO itself, which received its Carer Positive Engaged award in May 2019. Organisations that take part are keen to provide an open and supportive working culture and has taken steps to ensure that carers feel enabled to identify themselves and receive the right support at the right time. This includes access to carers leave and flexible working, information and resources, and peer support from colleagues who are carers across the organisation through the development of a Carers Network. Awareness raising is undertaken during Carers Week and at other relevant times, and managers have been trained in how to support their team members. Organisations that receive the award recognise the importance of having a positive and caring working environment, both to support the health and wellbeing of staff, but also to benefit the organisation itself. Those that have gained the award include Scouts Scotland, Young Scot and Stirlingshire Voluntary Enterprise.
The scheme is simple to take part in, entirely free, with support and resources provided by Carers Scotland as required. Participating employers are awarded with a framed certificate and workplace posters, and can display the Carer Positive logo on documents and communication materials.
For more information visit: www.carerpositive.org or contact Sue McLintock on 0141 445 3070 or by email at sue.mclintock@carerscotland.org
Sue McLintock is manager of Carer Positive Awards at Carers Scotland. They will be at stand number 84 during The Gathering.