Charities should not jeopardise their own sustainability by accepting service levels or fees that are unfeasible to deliver, says Alastair Keatinge
No charity involved in social care needs to be told about the funding pressures in this sphere.
On the one side, councils' straitened budgets are restricting funding for social care; on the other, charities face rising wage costs and rising demand for their services.
It's a perfect storm, as the recent Panorama programme on the home-care crisis illustrated.
So, what can charities do to weather this storm, especially as it may intensify?
The House of Lords select committee on charities has just warned that funding shortfalls may worsen post-Brexit, with the sector losing out on £200m a year in EU funding ('Stronger charities for a stronger society', 26 March 2017).
In such a scenario, business as usual is not really an option: owing to the funding and wage costs squeeze, charities of all sizes may be:
at risk of breaching minimum wage requirements or failing to meet Care Inspectorate standards or the levels of service specified in long-standing contracts
having to cancel care provision contracts because they're unviable financially
being forced by contract terms to continue providing services that are financially unsustainable
vulnerable to reputational threats associated with any of these issues.
Since any of these issues can affect an organisation's sustainability, this is an issue that all trustees of charities exposed to those risks must grapple with.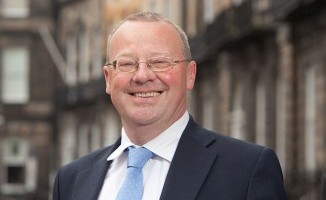 Firstly, charities should be aware there has been a slight improvement in their bargaining positions with councils and NHS trusts, giving them a stronger hand to negotiate or revisit arrangements that are no longer sustainable.
One recent survey in England showed that six in ten councils had providers hand back contracts in 2016.
Given the spate of providers pulling out of contracts, both south and north of the border, and the fact that councils are statutorily obliged to provide care services, the landscape may be changing when it comes to setting contract terms.
Charities should not jeopardise their own sustainability by accepting service levels or fees that are unfeasible to deliver.
Secondly, it is essential for charities to clue up on their obligations and options under existing contracts or when negotiating new contracts.
This sounds obvious, but it's surprising just how many charities don't consider the possibilities around break clauses or warranties and indemnities, or fully digest the small print around their obligation to provide services.
In the easier days pre-austerity and pre-National Living Wage, they didn't feel they had to.
Faced with rising wage bills and unsustainable expectations of service delivery, many charities should address these issues as a matter of urgency.
But they're short-term measures only – simply patching a hole when the whole current system of social care is 'unsustainable', according to Scotland's Accounts Commission.
Longer-term, charities in the care sector need to innovate, looking at new business models, and scoping out new ways to deliver services. For those that do so, there are good opportunities ahead.
Alastair Keatinge, is a Partner and Head of Charities at Lindsays