Adam Lang says Civic Scotland must take the lead in acting boldly to solve social problems
People in Scotland want to see our most pressing social problems addressed and they recognise the need to use innovative approaches to do so. The public has prioritised addressing the climate emergency, improving public health and building an inclusive economy as areas of priority focus.
This represents a real opportunity to think differently and act boldly to solve the major social problems of the 21st century, some of which have persisted in Scotland since the last century. Civil Society in Scotland must take a lead role in grasping this chance and ensuring the innovations and solutions we seek to develop are grounded in equity and impact.
Nesta's survey Is Scotland Getting Innovation Right? revealed the Scottish public value innovation, recognising areas where new ideas have yielded results. A significant majority (71%) said innovation should be used for social good, regardless of economic gains. A similar proportion recognises that allowing people to take risks and sometimes fail is what truly drives society forward. But let's be honest with ourselves - currently, how good are we at really embracing this kind of working culture across the voluntary sector in Scotland?
Nesta's survey also found a majority of people in Scotland would be happy to share their personal data in order for innovation to happen. Furthermore, while people do value innovation they currently feel excluded from it and that its benefits are not equally spread across Scotland's geography and population.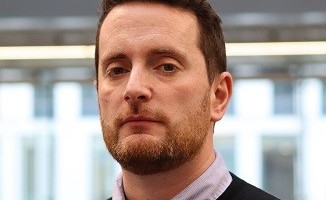 Scotland's charities and community organisations have the knowledge, experience and deep local connections that others do not. Charities can help develop innovative solutions which address these concerns and which deliver the results that really matter to people and which will work across Scotland's diverse communities.
In the recent budget statement, the Scottish Government set out similar priorities to those of the public, highlighting a just transition to a net-zero economy and health and social care as key areas of public investment. But we must acknowledge that in many of these policy areas, more of the same is simply not going to cut it.
Rising to the social challenges we face both in the here and now and in the decade ahead will not be easy. The solutions we need are not going to simply arrive in our laps, fully formed and ready to go. It must be shared endeavour, working across local and national government, the private sector and wider civil society.
Charities in Scotland are ideally placed to seize this opportunity and lead in embracing this opportunity to think and act differently. We must create - or enhance where it already exists - a culture that allows for creative, evidence-led experimentation to develop innovative ways of working and new ideas and solutions to engage head-on with the social challenges we face in the years ahead. What a terrible shame it would be if we failed to harness and embrace the public's clear support for risk taking and innovation to help drive our society forward.
Adam Lang is head of Nesta in Scotland