Derek Robertson on the urgent need for action on Scotland's litter problem
Scotland has a litter problem. It has been apparent to most of us for many years. Far too often do we come across greenspaces and streets blighted by rubbish - a picture of people's individual careless disregard for their surroundings and an obvious manifestation of our 'throwaway society'.
It costs us all. Scotland spends £75m every year on dealing with litter and its consequences.
Across Scotland, there's a reassuring upsurge in public interest in the need to take action on our litter problem. With litter and flytipping at the highest levels recorded in a decade, we need everyone to help make Scotland's environment cleaner for us all to enjoy.
Keep Scotland Beautiful recently called for volunteers to take part in its annual Spring Clean Campaign. It runs throughout April and May and to date we have seen over 30000 supporters come forward to help remove 300 tonnes of litter from all over Scotland. That's 300 tonnes of litter that would otherwise be plaguing our roadsides and open spaces.
The harsh truth is that Scotland's litter levels are getting worse.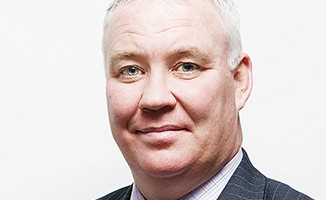 Research undertaken by Keep Scotland Beautiful has demonstrated that litter is an escalating problem. The last few years of declining standards mean that the problem is getting worse at a faster rate in our poorer communities. The reasons for this decline are complex, but some elements are straightforward.
The last six years have seen a 30% decline in budgets for street cleansing operations, and a fall of almost 25% in budgets for maintaining Scotland's open spaces. Yet we are consuming more on the go. It is therefore little wonder that overall litter levels, along with graffiti and flytipping are on the rise.
It's not a simple problem to solve. Everyone - government, businesses, communities and individuals have a part to play in finding a solution. It is very welcome that government is starting to take action and bring forward initiatives to tackle our unsustainable consumption. Meanwhile, pressure is mounting for action on plastic straws, takeaway coffee cups and food packaging.
Reassuringly, the public are supportive of measures being brought forward. Public opinion supports these initiatives and it is the next generation that are at the forefront of the battle for change, and who will have to live with the consequences of all our actions.
Communities are increasingly stepping up to the plate. Every year, through our many initiatives we celebrate the work done voluntarily by community groups acting to change their communities for the better.
Every time, I'm struck by the endeavour of those who take a stand against people who treat their local environment with disrespect, and clean up where others have dropped or abandoned litter.
Everyone has the opportunity to play their part. We hope that our Spring Clean 2019 campaign will be the best yet and that we will work with even more supporters to create cleaner streets and open spaces that we can be proud of.
Find out about the Spring Clean here.
Derek Robertson is the Chief Executive of Keep Scotland Beautiful.