Last week David Cameron, chair of Community Land Scotland, set out the need for change in Scotland's land ownership. Here he explains how this can be achieved.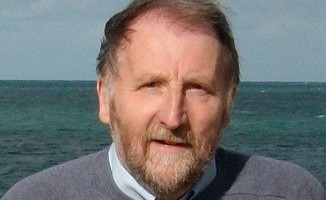 We have seen a number of communities take control of land and begin to drive necessary change to build a more prosperous future. There is now 500,000 acres of Scotland in community ownership.
The main political parties want to see more community ownership as they see its tangible benefits in empowering people and growing economic opportunities.
But although helpful, we now realise the Land Reform (Scotland) Act 2003 is highly complex, difficult for communities to use and has a central weakness in its powers.
Community Land Scotland is working with the Scottish Government to suggest streamlining changes and we are confident progress can be made. But we also advocate more fundamental reform.
The best route to deliver changed ownership is through negotiation with existing landowners in the shadow of the law. Greatest progress is being made in the crofting areas where rights to community ownership exist, even when there is not a willing seller. No such rights exist elsewhere and we know much land never comes on the market so it cannot change hands, even if it was in the public interest. This is the weakness we seek to address.
Without new rights and powers little will change and Scotland will remain the abnormality in European land ownership
We want to address this in a considered and coherent way, through a negotiated process, but with rights for communities if voluntary negotiations cannot deliver change in the public interest.
Communities should be given the right to register a request to purchase land. Registering that request would trigger the new land agency we propose to facilitate negotiations between the current owners and communities. The land agency brings clear and legitimate process through the law and. as in any negotiation, a range of outcomes would be possible.
Landowners who recognise the inherent unfairness of existing land ownership patterns, and the legitimacy of community aspirations to control their own futures would help deliver change.
Only if the negotiations cannot bring an agreed outcome might the community then go on to exercise a right to still seek to acquire the land. That would require demonstrating that a change to community ownership was in the public interest, and ministers would be the judge of that.
Without such new rights and powers little will change and Scotland will remain the abnormality in European land ownership. Existing land ownership patterns will continue to concentrate influence, power and wealth. The different and better futures many communities want will be denied.
It is time we finally dealt with our outdated land ownership arrangements in pursuit of greater social justice, greater fairness and stronger communities.