David Stewart MSP praises the work of the third sector in tackling poverty, and says it is vital that it continues to be properly funded
One in four children in Scotland live in poverty, 9% percent of people in Scotland experience food insecurity and foodbank usage has risen to record levels.
These shocking facts will be familiar to those organisations that, like Scottish Labour, have been calling for the Scottish Government to take greater and more radical action to address the scourge of poverty in our country. However, but they are worth repeating again and again, because they show that, in spite of the work being done on poverty already, we still have a long way to go.
During Challenge Poverty Week 2019, it is important to reflect on the work of the charities and third sector organisations, campaigning tirelessly to tackle Scotland's poverty crisis. I want to take a moment to acknowledge the hard work in my own constituency of Highlands and Islands, of organisations like the Trussell Trust and its foodbank network throughout the region, Highland Senior Citizens Network, Blythswood Care, Thaw Orkney, Voluntary Action across the region including Orkney and Shetland, New Start Highland and Thurso's Community Fridge project; though this is obviously not in any way a complete list of the excellent organisations I have had the pleasure of working with.
Campaigners have experienced notable success in the past year, with the introduction of the Scottish Child Payment, announced by the government in June. Scottish Labour joined the large number of organisations in telling the government, with child poverty forecast to hit record levels, we simply couldn't wait until 2022 for them to act. Time will tell how successful the government's delivery will be, but this was a step in the right direction driven by the energy of third sector organisations.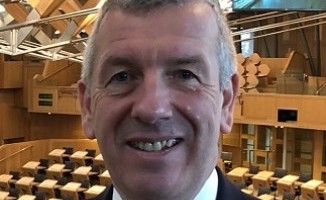 Calls for action are backed up by extensive, high quality research, not only flagging up the issues we need to address, but often the methods that are most effective to do so. It adds a broader national picture to the kind of issues we as MSPs come across so often in our casework. Charities also play an important role on the frontline, delivering essential services for those who are being failed by the current system. These organisations make a difference to people in need, often providing enthusiastic support to people failed by a system that too often seems heartless.
Found Wanting, the recent report by A Menu For Change, highlights the impact of food insecurity in Scotland. One of the key triggers of food insecurity is inadequate and irregular income, either from low paid work or from a benefits system which often fails to provide even a basic safety net. This report emphasises the need for radical reform of our benefits system, and the need to tackle in work poverty.
The report makes recommendations to the government in order to tackle food insecurity, including enshrining the right to food into Scots law, which is something Scottish Labour has been campaigning on for many years.
As we reflect on the contributions of third sector organisations in the progress we've achieved and tackling the issues we still face, we should remember that the excellent work of these organisations comes at a cost. Funding challenges can be catastrophic for charities, and crucially, the vulnerable people they support. It is vital that we support third sector organisations so that they can continue to make a difference for the people affected by poverty in Scotland.
David Stewart MSP is Scottish Labour's spokesperson on eradication of poverty and social inequality