Duncan Thorp is planning a social shopping spree this Christmas
The festive season is upon us. Shops are getting busy, parents are getting stressed and early sales are attracting bargain hunters.
But there is an alternative to this endless, anxiety-inducing consumerism - the ethical social enterprise option. When we buy gifts for family and friends we can choose from a huge variety of ethical retailers instead of Amazon, Apple or Primark.
Choosing where you spend your money and where you shop can bring about lasting, positive social change. By shopping at a social enterprise, money is kept circulating in the local economy, benefitting a wide range of excluded people and supporting regeneration and our natural environment.
In Scotland there are social enterprise and ethical shops in many communities. There's Grassmarket Tartans that helps homeless people, Loch Arthur Cafe and Farm Shop for quality, organic food, The Experience for electric go-carting and Bike for Good for great second-hand bikes.
You could buy from the Shetland Soap Company for skincare products or Glasgow Wood Recycling for recycled and upcycled goods. Want a new iPhone? Buy the new Fairphone 3 instead. Looking for a wee festive drink? Buy Brewgooder lager.
The shopsocialscotland.com website has some great ideas for gifts from Scotland's social enterprises. Take a look, share the weblink and use #PresentsWithPurpose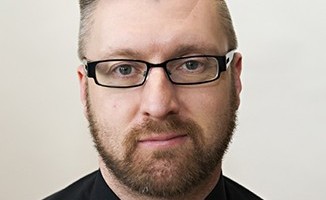 For other ideas take a look at the Big Issue Shop, Traidcraft, Ethical Superstore and One World Shop too - some of the marketplaces for sustainable goods, with a mix of ethical, environmentally-friendly and social enterprise gifts.
As consumers we can strongly influence big business and ensure that governments put people and planet first. Ethical Consumer Magazine helps people make better shopping choices, compares high street retailers on a range of criteria and helps find some of the ethical alternatives.
There are many small, individual shopping decisions that can have a big impact. Consumer choices that are not only affordable and easy to do but choices that can make the world a much better place. We can influence those around us too, family, colleagues and friends and they can in turn share the better options with others.
Of course it's important to manage our finances at this time of year too. Getting into debt is easy to do but with some planning it can be avoided. Find your local credit union to see what's on offer in terms of savings, loans and debt management advice and check out the top tips from Citizens Advice Scotland.
The festive season should be a time of celebration and people coming together with friends, family and colleagues. Too often it's about material wealth, anxiety and stress. Take a step back from the festive frenzy, buy your gifts from social enterprises and enjoy the season of goodwill.
Duncan Thorp is policy and communications manager at Social Enterprise Scotland