Jim Sweeney, chief executive of YouthLink Scotland, looks at what can be achieved through the Year of Young People
It was a wild day in 1972 when I arrived at the forbidding edifice that was Lanark County Buildings in Hamilton.
The principal officer at the time, Alex Bogie, had started a trainee scheme, putting his faith and confidence in young people, giving them support and belief in their ability to become youth workers.
There were five of us, all young, bright eyed, bushy tailed and ready to begin our traineeship with the Youth and Community Service.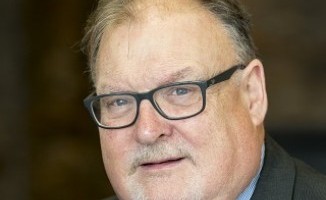 I was 19-years-old, from a working class family, living in a deprived area and had little volunteer experience. This was it, my big chance, a guaranteed place at Jordanhill, if I made it through the traineeship.
Alex put his faith in home grown young talent for the future. He employed the very same techniques that he taught us to apply to individuals and groups in our work. If you were good enough you were old enough.
So why am I telling you all this?
2018 is Year of Young People in Scotland, a world first. It is a year that should be jam-packed full of young people astounding us with their talent, resilience, compassion and energy.
From big signature national events through to local projects, we should all be trying to obliterate the them and us society as described in some parts of the media.
We need to re-energise our communities by sharing in the fun, talking up and believing in our fantastic young people. If you are able to support a young person this year as a parent, worker, carer or employer, you will know what an incredible asset they are to Scotland, and they should rightly be celebrated.
Alex Bogie knew this, he supported me as a young person, and I wish he was still here so I could thank him.
Let me finish with a message to all of those in a position of power. A quote from Professor Howard Sercombe, once of Strathclyde University:
"For over a century youth has been defined as a discrete stage of life characterised by trouble. This idea has done young people and society a great disservice, and has, if anything created the phenomenon it was claiming to explain. A new understanding of youth as emerging adulthood means policy should focus on developing ways that foster the development of adulthood in our young people, and how we can help and encourage them to take up responsible roles and welcome them fully into the commonwealth of Scottish society."
The denial and suspension of responsibility is certain to create the irresponsibility we are trying to avoid. If it is about young people then it should include them. Let's celebrate our commonwealth during 2018 in style… all together. No us and them - only US.
Jim Sweeney MBE, is chief executive of YouthLink Scotland, the national agency for youth work.