Sponsored content: celebrating the success of a website that delivers support for charities and communities
Good causes in Edinburgh, the Lothians, Borders and Fife are benefiting from a website which is celebrating its first anniversary.
Launched in November 2021, ESESCommunities.org has successfully engaged with suppliers to the public sector as well as the general business community in the region to deliver support for charities and communities.
Examples have included the donation of timber by construction firms to community gardens to make raised beds, businesses contributing to foodbanks, sponsoring events for volunteers and using social enterprises.
Funded by the Scottish & UK government £1.3bn Edinburgh & South East Scotland City Region Deal, the first year of operation has already seen 25 successful links between not-for-profit and community causes.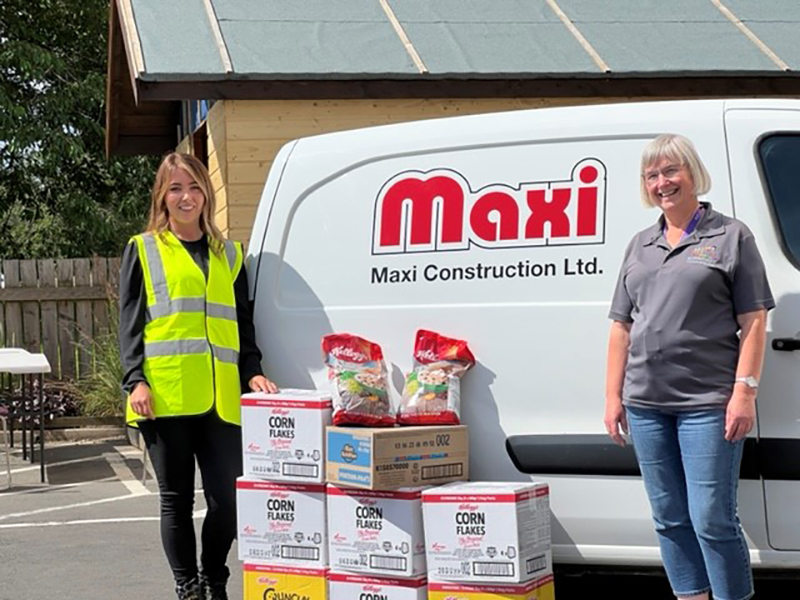 Construction firm McLaughlin & Harvey, whish is currently building the new, City Region Deal funded medical research facility for the University of Edinburgh's Usher Institute, has recently donated £550 after responding to a request from Edinburgh School Uniform Bank.
Margaret Civval, chair of Edinburgh School Uniform Bank, said: "Families are really struggling to meet the costs of everything needed to send their kids to school ready to learn. ESES Communities have managed to find us support a few times now from businesses trading in the city who clearly care about the communities they work in. We would encourage all businesses and good causes in the region to register."
McLaughlin & Harvey also employed social enterprises in its supply chains – including Move On Wood Recycling and All Cleaned Up, both of whom support individuals with barriers to work.
NSL Marston's, which provides parking management services to several of the local authorities in the region, kindly donated the volunteering time of staff who are skilled in providing mental health first aid training to both Edinburgh City Youth Café and Project Scotland who support young volunteers. The company also responded to a request from a local foodbank to volunteer, sending two members of staff to Cyrenians.
Ross Gallier, Skills Trainer for NSL (pictured above delivering First Aid Mental Health training to Edinburgh Youth Café) said: "The types of training that we provide to our staff can include a range of different topics, and at times this can also include more difficult situations. As well as supporting our own staff to manage mental wellbeing it's also important to us as a company that we support local communities. ESES Communities facilitated the link with both Project Scotland and Edinburgh Youth Café, and we are only too happy to support organisations carrying out such important work with young people."
The portal was created to help businesses in the City Region Deal supply chain fulfil social value and community benefit commitments but is open to use by all organisations in the area.
West Lothian's School Bank also benefitted from support through Maxi Construction who donated uniforms. Maxi also helped deliver community benefit commitments to their Hawick Business Centre project by donating to two local foodbanks, having previously given food to the Pennywell Pantry in Edinburgh.
Calum Munro, community benefits officer for Deal, said: "Maxi, NSL and McLaughlin & Harvey are just a few examples of proactive businesses leaving a positive footprint in our areas. We've also seen businesses like GMP Print Solutions donate a sewing machine to The Glencorse Centre in Midlothian and Morrison sponsor an event for the Changes Community Health Project in East Lothian. While there's too many to mention, I'd like to say a massive thank you to all the businesses and community organisations which have made this past year so successful."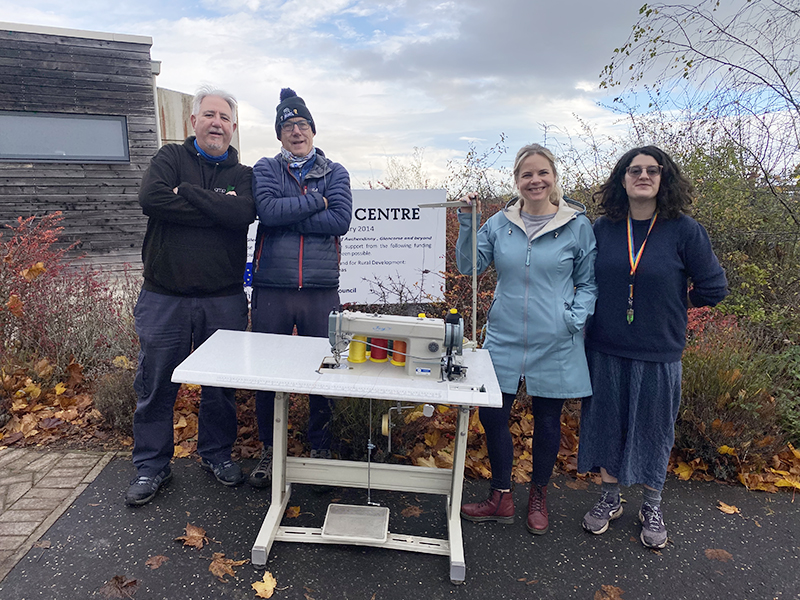 Cllr Russell Imrie, chair of the Edinburgh and South East Scotland City Region Joint Committee, said: "The ESES Communities portal is funded by the City Region Deal and it's exciting to see how communities across Edinburgh, the Lothians, Borders and Fife are receiving tangible benefits. I'd encourage all businesses regardless of their size or industry to register on the portal and find out how they can provide valuable support to good causes."
To find out more visit www.ESEScommunities.org or email info@esescommunities.org